Dell will be bringing its iconic Alienware Area-51 gaming desktop into the realms of 'megatasking' computing machines thanks to updated systems packing AMD's and Intel's latest and greatest HEDT processors. Yes, that means we will shortly be seeing Area-51 desktops equipped with the AMD Threadripper or Intel Core-X series processors, as well as other potent components for 4K / VR gaming at its best.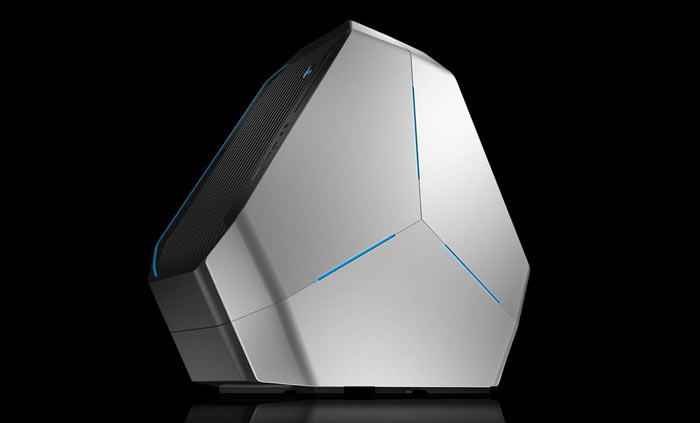 Whichever model of new Area-51 you choose, the system will be cooled via Alienware's own designed CPU liquid cooling system. From the description it sounds like a typical closed loop PCU cooler with a cold plate on the CPU and radiator on one of the chassis extremities. The cooling system has a life expectancy of 50,000 hours (5.7 years). Pricing has yet to be announced for either system.
Alienware Area-51 with AMD Threadripper Edition
The system is of course based around an AMD X399 chipset motherboard with unlocked BIOS. Buyers can configure this system with either a 12-core/24-thread or 16-core/32-thread AMD Ryzen Threadripper processor. Graphics options start with a choice between an Nvidia GeForce GTX 1050 Ti or AMD Radeon RX 570, and scale up to options including either dual GeForce GTX 1080 Ti, or triple Radeon RX 580 cards. Quad channel memory is fitted as standard, up to 2,933MHz 64GB.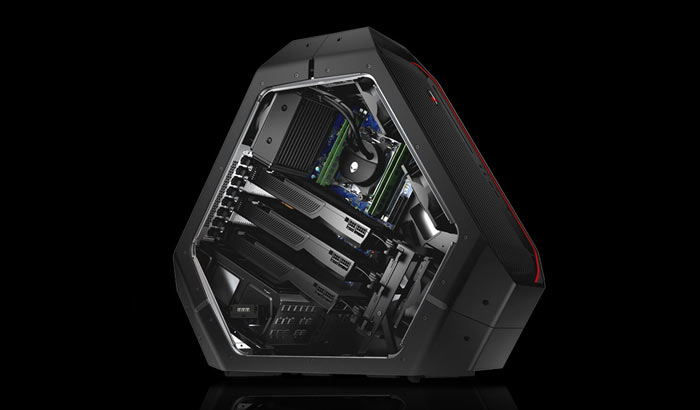 For storage you can specify up to a 1TB M.2 PCIe SSD and 2TB 7200RPM SATA 6Gb/s HDD. Networking is handled by dual Killer E2500 Gigabit NICs and a choice of either Dell 1820 802.11ac 2x2 or Killer 1535 802.11ac 2x2 Wi-Fi.
Dell will have AMD Threadripper exclusivity among the big OEMs, at least for this introductory period. You can buy this pre-made factory overclocked AMD Threadripper system in the UK from early September onwards.
Alienware Area-51 with Intel Core X-Series CPUs
Explaining the appeal of its Core-X pre-built gaming systems, Alienware says "Intel Core i9 processors are for gamers running applications that prioritize clock speeds that run at boost speeds up to 4.5GHz." Extra performance can be achieved thanks to Intel Turbo Boost Max 3.0 technology which identifies the fastest two cores in the CPU for the best dual-core speeds.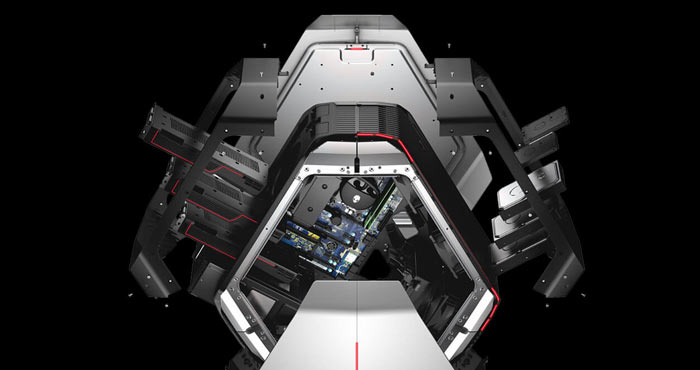 These systems use motherboards based upon the Intel X299 chipset. Systems can be configured with a 6, 8, 10, or 12-core CPU option. Graphics card, memory and storage options are similar to in the AMD system above but of course Intel's system also supports Intel Optane memory.
Dell will release the first Alienware Area-51 systems with Intel's Core-X CPUs on 22nd August, in the UK.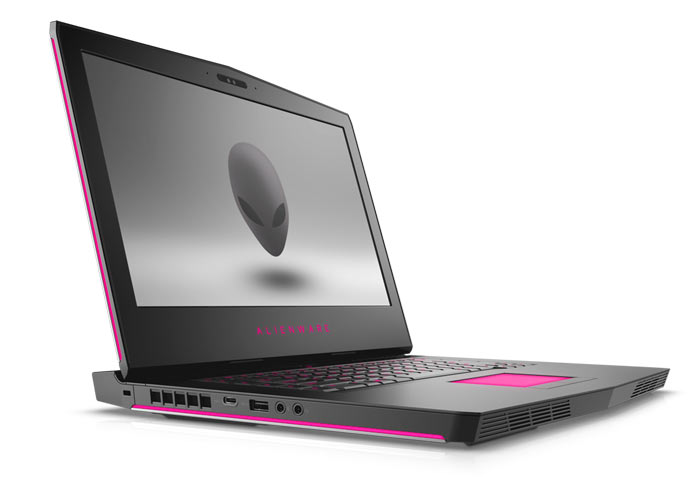 In other Alienware PC system news Dell has revealed that its Max-Q technology Alienware 15 gaming laptop will be released on 27th June. This 99WHr system will have its price revealed shortly.