The Asus Zennovation CES 2017 press conference begins at 7.30pm UK time today but ahead of that there has already been some interesting Asus news on the wires. If you like your PCs compact and powerful then you might be interested in what The Verge reveals is the latest in the Asus Vivo mini-PC line - the VivoPC X, designed to be compact yet VR Ready. In other Asus news its ROG gaming division has released an "epic line-up of new motherboards," to coincide with the launch of Intel Kaby Lake for desktop.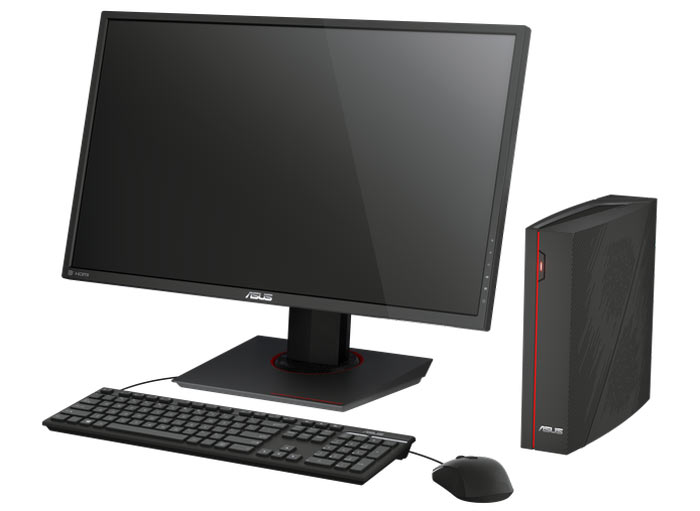 Asus Vivo PC X
Asus has designed the Vivo PC X to be compact yet powerful enough for enjoyable virtual reality experiences. It apparently weighs in at "just under five pounds," (2.25Kg) but we don't have the chassis dimensions. However, you can see it positioned in the photos next to a standard looking keyboard and gaming mouse - the dimensions of which are pretty static between models (see above).
We thankfully do have some specs for what is inside the Vivo PC X. Its processing power is derived from one of the new Intel Core i5 Kaby Lake processors and an Nvidia GeForce GTX 1060 graphics card (not sure which version). The Verge says that the processing power is backed up by 8GB of RAM and a 512GB SSD. Cooling is a particular concern in compact systems and Asus is said to have equipped a special heat pipe cooling system with a through system air flow design.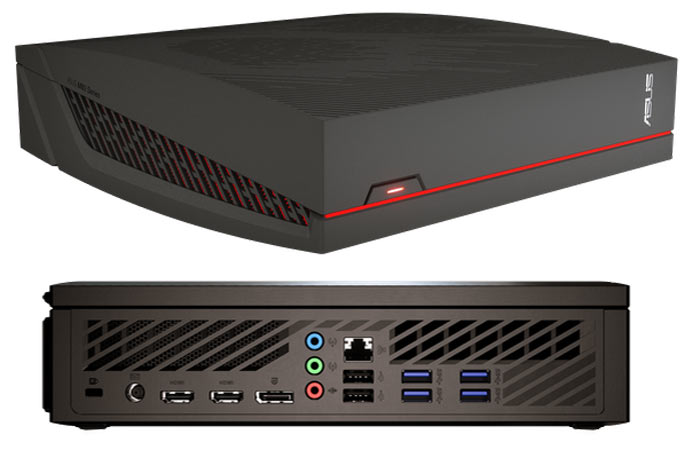 Port configuration is important to being VR-Ready. The Asus Vivo PC X has more than the requisite selection of I/O and offers; four USB 3.1 ports, two USB 2.0 ports, Ethernet, 3.5mm audio I/O, two HDMI ports, and a DisplayPort with G-Sync support. This machine is said to be available from March, priced at around $799.
Asus ROG motherboards with 200-series chipsets
Yesterday HEXUS reviewed the Asus ROG Strix Z270F Gaming which uses Intel's Z270 chipset. Tarinder found that the board offered meaningful upgrades over a 100-series board, a slight speed benefit, and the latest RGB frills. That motherboard was just one of nine from Asus ROG - and several other firms have equally expansive ranges now.
If you are an Asus motherboard aficionado you can find four distinct ranges of 200-series boards that may appeal to you. The ROG Maximus, TUF, Prime, and Strix all offer comprehensive cooling options, reassessed M.2 slot locations, OC options, reinforced 'SafeSlot' PCIe slots, Aura Sync lighting, and more. You can read much more about the full range of new motherboards on the Asus ROG blog.