The cheering steady decline in the price of SSDs looks to have hit a speed bump. Specialised research outfit DRAMeXchange (via CTimes) says that we might have to pay increasingly steep prices for SSD storage in the coming months. The relationship between demand and supply is a well known principle of economics - and apparently there is very robust demand for NAND from smartphone and device makers. This has caused NAND flash prices to rise in Q3 2016.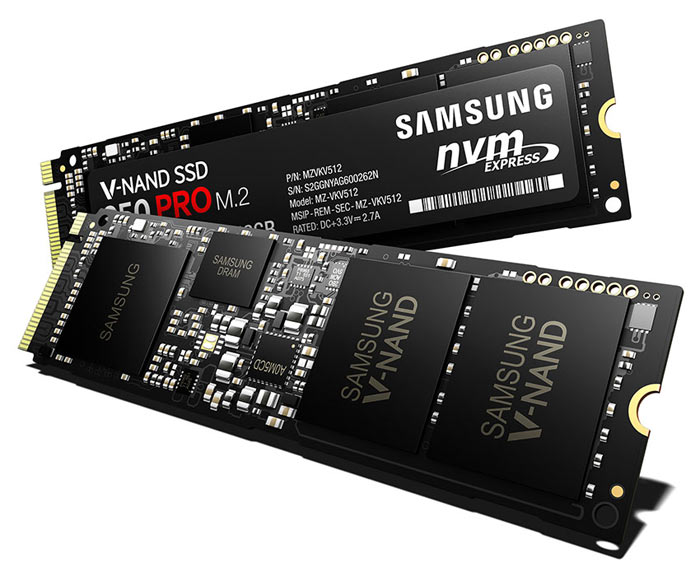 If the above pressure on pricing wasn't enough, there looks to be a perfect storm brewing to push NAND prices higher. DRAMeXchange also reports that the technological transition from 2D-NAND to 3-NAND manufacturing has reduced the industry's overall output. It is unclear how long these effects will last and continue to exert their upwards price pressure.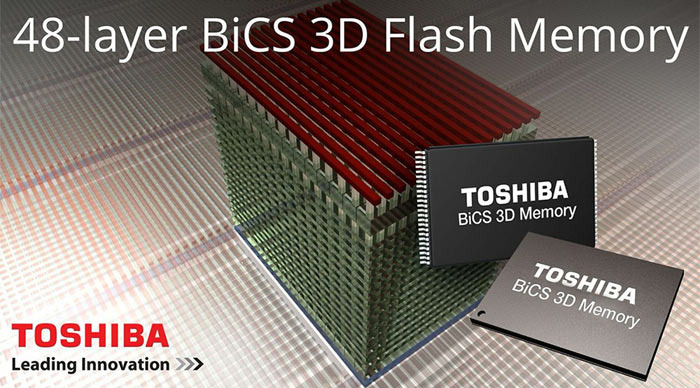 During Q3 both MLC and TLC NAND prices rose between six and ten per cent depending upon storage capacity. The NAND flash industry is making hay while the sun shines and revenues rose nearly 20 per cent quarter-on-quarter says the market report. Additionally margins on shipped NAND chips rose as peak season approached.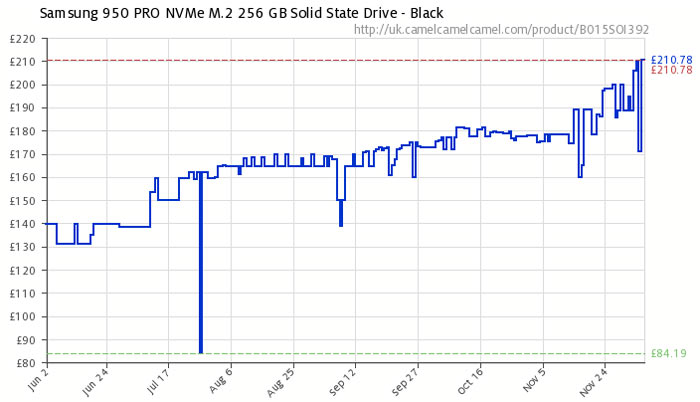 Since May/June this PCIe NVMe 3D NAND SSD has steadily climbed in price.
So how will this affect PC enthusiasts reading HEXUS.net? Obviously we are likely to see continued SSD pricing increases, especially for the newest models in newer compact form factors. We could be lucky as existing stocks of some SSDs get sold off as new models arrive and if NAND makers get up to speed in the coming months or quarters. Company by company predictions concerning output from the likes of Samsung, SK hynix, Toshiba, WD, Micron and Intel can be checked over in the CTimes report.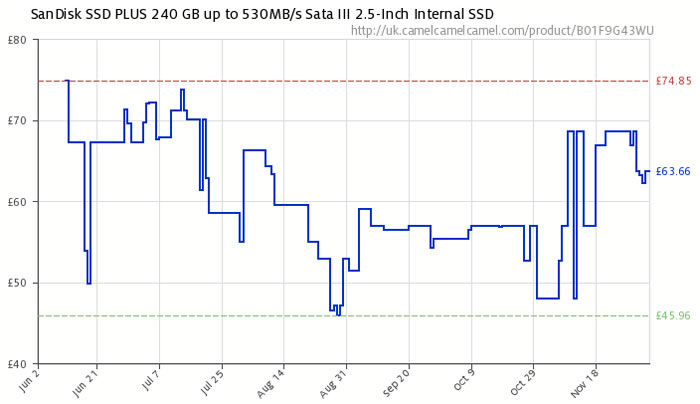 A similar capacity but larger format drive, using the older SATA III interface,
hasn't been badly affected by the reported NAND demand increases.
Interestingly, just a week ago, it was reported that Acer had to delay new laptop shipments due to a shortage of SSDs. A shipment shortfall of nearly 50 per cent was blamed on component shortages. That's unfortunate for Acer as the 1cm thick Swift 7 laptop is apparently a 'red hot' success and flying off shelves.