OWC has launched a new Drive Dock. This device is, at its essence, a compact dock which facilitates the hot swapping of bare SATA drives (either 2.5 or 3.5-inch), and connects to your PC or Mac via a USB 3.1 Gen 1 interface for speedy performance. OWC calls it "the ultimate, high-performance bare drive access tool," and reckons it will be most useful for A/V creative professional workflows and backup purposes.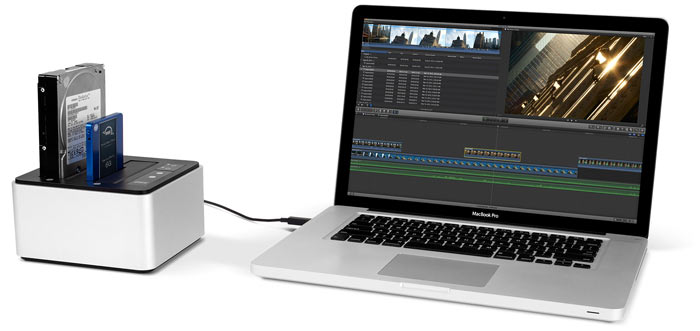 The new Drive Dock offers speedy performance of up to 434MB/s reads, and 406MB/s writes. It should support any SATA drive on the market including new drives over 10TB in capacity. Conveniently, both of its hot-swappable drive slots support either 2.5 or 3.5-inch bare drives. Each bay has an independent power switch and LED activity light. Enhancing the device's portability, around countries with varying electrical standards, the built-in PSU is of the universal auto-switching type.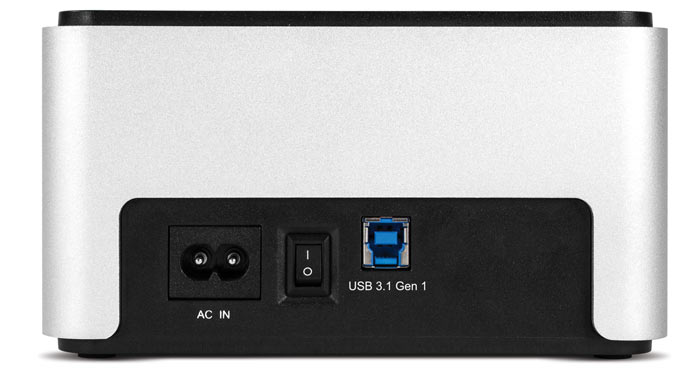 OWC is better known in Mac hardware circles and has styled its Drive Dock accordingly; from brushed aluminium, with a glossy black plastic top. However, as mentioned previously, it is compatible with both Mac and PCs.
The OWC Drive Dock with USB 3.1 Gen 1 connectivity is now available at MacSales.com and authorized OWC resellers for an MSRP of $89.95.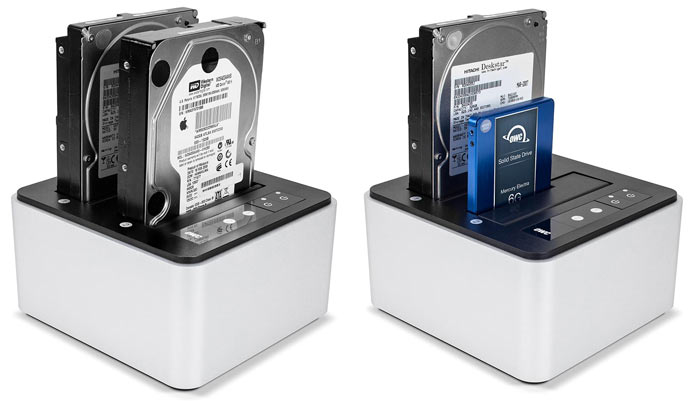 For those with the need for even greater flexibility and speed OWC released a Drive Dock with Thunderbolt 2 and USB 3.1 Gen 1 in November last year. You can buy this model now for $247.99. It offers two Thunderbolt 2 ports and one USB 3.1 Gen 1 port and transfer speeds of up to 522MB/s, supporting multiple streams of compressed 4K, 2K, and HD video.