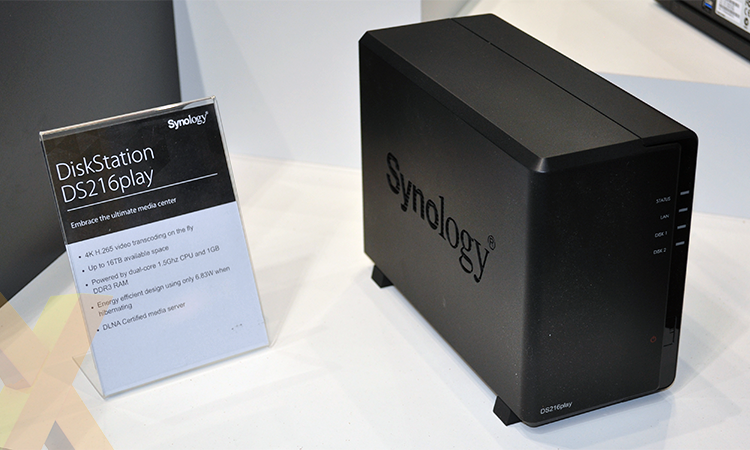 It has been a long time coming but all signs suggest that Synology is gearing up to launch a successor to the popular DS214play. Highlighting the two-year-wait, the new dual-bay unit carries model number DS216play and will take its place among Synology's varied portfolio as "the ultimate media center."
HEXUS spotted the upcoming addition at IFA 2015 and, while the finer details are sparse, there's enough to leave us intrigued. The DS216play will launch with a 1.5GHz processor alongside 1GB of DDR3 memory, and in contrast to its predecessor will eschew Intel's Atom in favour of a more cost effective ARM-based CPU.
Our understanding is that STMicroelectronics' dual-core STiH412 SoC - complete with a Faroudja video transcoding engine and support for HEVC decoding - will be at the heart of the DS216play. The ability to offer on-the-fly 4K H.265 transcoding will no doubt be a key selling point, however the move away from Intel may introduce a potential drawback, as it remains to be seen whether or not the ARM-based media processor will be supported by popular services such as Plex.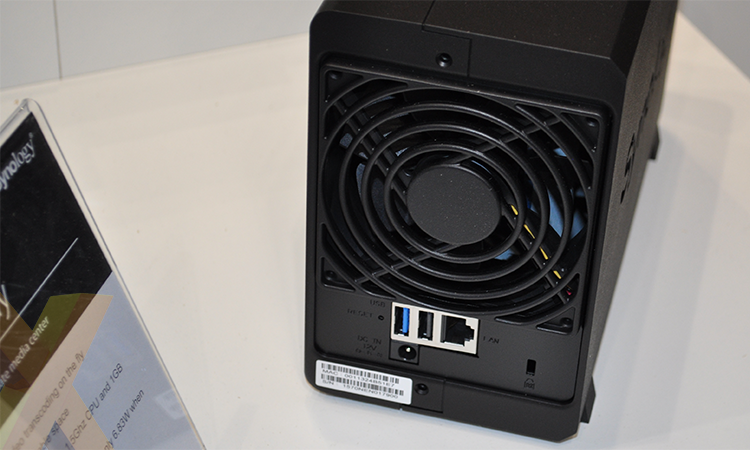 Perusing the DS216play's exterior reveals a couple of other interesting details. Unlike its predecessor, there is no front-facing USB connectivity, and only one of the two rear USB ports is of the SuperSpeed 3.0 variety. The absence of an SD card reader and eSATA connectivity may also leave existing DS214play users scratching their heads, though we suspect Synology will be offsetting the feature disparity with a more aggressive price point for its ARM-based alternative.
Further details are few and far between, however we suspect we'll be hearing more about the DS216play at the Synology 2016 event taking place in London later this month.