Seagate plans to build the first HAMR (Heat-Assisted Magnetic Recording ) HDD prototypes towards the end of next year, reports Softpedia. Initially the drives will be produced in admittedly pedestrian capacities, for testing of the technology. However the head of HAMR development at Seagate, Jan-Ulrich Thiele, expects the technology to be able to facilitate the mass production of 100TB capacity drives by 2025.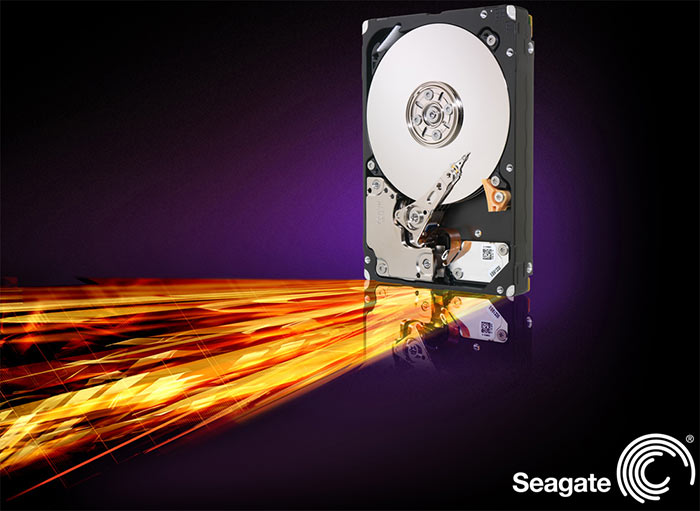 HAMR is a data recording process which, as suggested by the acronym, is heat assisted. A laser is deployed to heat the platter surfaces to be written to, to about 450°C. The heating laser uses a 810mm wavelength and 20mW power – but only a tiny part of the surface is heated at any time and thus it can cool quite quickly. Heating the surface changes the magnetic properties of the disc for a short time to bypass the ambient temperature limited areal density of the magnetic recording.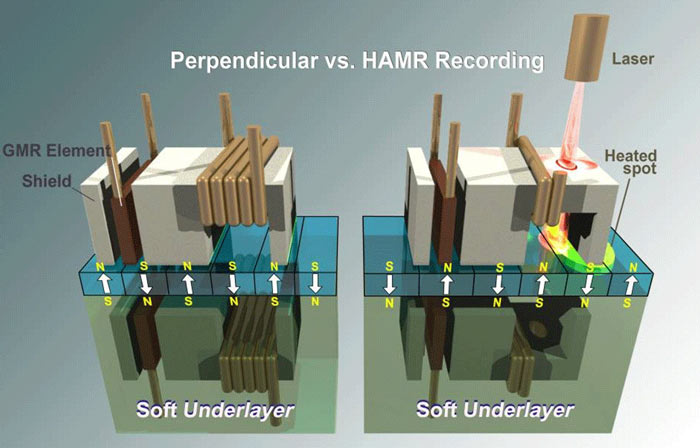 With the first prototypes, at least, there is going to be a bit of a form-factor problem. To accommodate the writing head with integrated laser Seagate will have to leave slightly more space between the hard disk platters. Thus the first generation of HAMR hard drives will be a bit larger than the industry standard 3.5-inch HDD. From the sound of it, the drives will need only to be larger in one dimension.
With the HAMR prototype tests only due to start in a year or more from now and mass produced drives becoming in limited capacities starting from 2018, Seagate will have a job on its hands to combat the rise of SSD - in storage capacities and adoption. Seagate is reportedly making the new drives available to select cloud and hyper-scale datacentre customers to begin with. Only a fortnight ago, at the Flash Memory Summit, Toshiba said SSDs with its 3D NAND will reach capacities of 128TB SSDs sometime in 2018 (see slide below).