Corsair has launched a new range of high-performance SSDs at the International CES. The Neutron Series XT SSDs are said to boast "phenomenal performance for those who accept no compromises when it comes to their storage". The drives will be made available in capacities including 240GB, 480GB and 960GB priced at £149, £269 and £539 respectively. Neutron Series XT SSDs are said to be available immediately from Corsair's worldwide network of retail partners.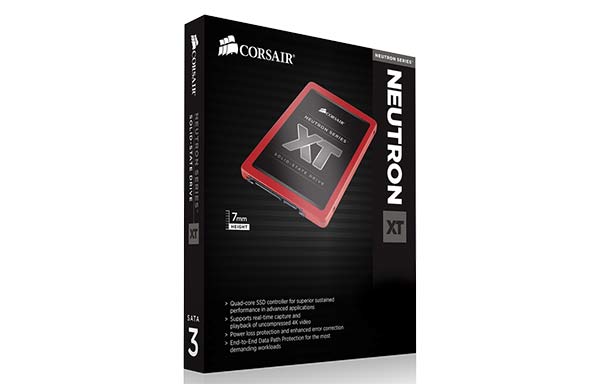 Neutron Series XT drives pair the key performance components of a quad-core Phison SSD controller, which helps minimise command latency, and advanced MLC NAND. Thanks to this combination the Neutron Series XT SSDs are said to "push the SATA 6Gb/s interface to its limits". Sequential read speeds of 560MB/sec and sequential write speeds of 540MB/sec are quoted by Corsair.
Beyond its speed claims Corsair says that the Neutron Series XT SSDs are built to offer "maximum stability, reliability and peace of mind for your data". The drives use Corsair's own technology to minimise the likelihood of data loss due to power outages and provide advanced wear-levelling and garbage collection to keep your drive as fast as it can be. Corsair backs up its claims with a five year warranty.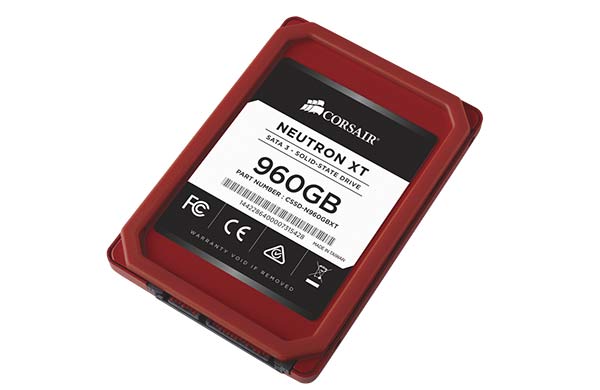 The Corsair Neutron Series XT SSDs are 7mm thick devices which should fit in any contemporary 2.5-inch bay. Corsair Toolbox software is supplied to allow users to do tasks such as drive maintenance, update firmware, optimise OS performance or clone your existing drive for migration to a new one. As mentioned in the intro these new drives should be available straight away.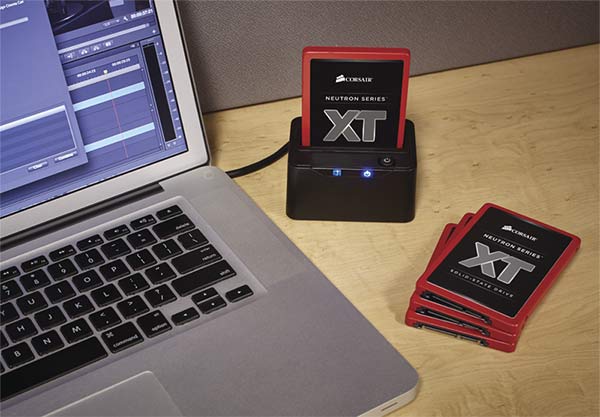 We reviewed a 240GB Corsair Neutron Series XT back in November and gave it a 'HEXUS Performance' award.