Synology has written to HEXUS to inform us that it has launched the DiskStation DS1815+. This Network Attached Storage (NAS) device is billed as the successor to the well regarded DS1813+. Synology says that its new connected storage device offers "ultra performance… optimised for intensive tasks and encryption".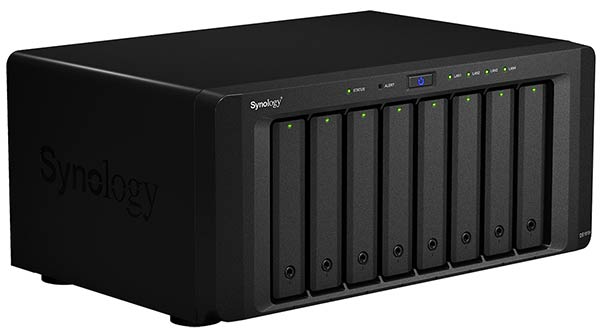 The DiskStation DS1815+ is an 8-bay NAS which is said to deliver "outstanding speed and accelerated data encryption". Its core specifications include 8-drive bays, a 2.4GHz Intel Atom C2538 quad core processor, 2GB of RAM and AES-NI hardware data encryption. We are told that this hardware combination offers speeds of up to 450MB/s read and 420MB/s write. Please note that encrypted read/write speeds are 450MB/s and 190MB/s respectively. Synology says that the quad-core processing power available makes the device suitable for multitasking for a number of connected clients.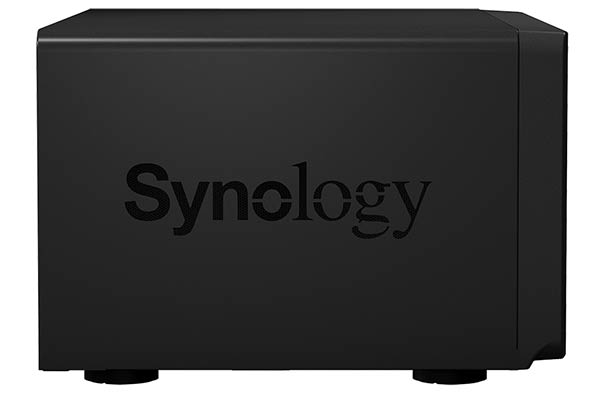 For storage capacity expansion the unit has 8 drive bays, as mentioned above (for as much as 48TB in total), but it can be further expanded via one or two Synology DX513 units giving up to 18 drive bays and as much as 108TB of networked storage. The drive bays are all hot swappable. While on the subject of expandability the DiskStation DS1815+ has a spare RAM slot where users can add an additional 4GB DDR3 chip to bring the unit's memory up to 6GB.
The Synology DiskStation DS1815+ chassis offers four Ethernet ports which support failover and link aggregation. Users can also connect to the device using one of the four USB 3.0 ports or one of the pair of eSATA ports. An optional wireless dongle can be utilised. The new DiskStation chassis is cooled via two 120mm fans and should operate at a noise level of around 24.3dB(A). The DS1815+ measures 157 x 340 x 233mm and weighs 5.29Kg. It uses just over 85W when working and just under 30W when the disks are hibernating.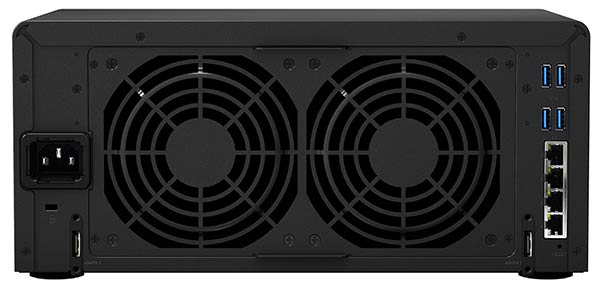 Complementing the hardware on offer users have access to the broad functionality of DiskStation Manager and Cloud Station software applications, among others, to make the most of this powerful NAS for sharing and securing data.
Synology tell us that the UK RRP for the DiskStation DS1815+, as described above, is £774 inc VAT. In Ireland and Scandanavia the price is €735 before any sales tax. Buyers receive Synology's 3-year guarantee.