Tired of carrying bulky, messy phone cables around? PlusUs has created LifeLink, claimed to be the world's thinnest smartphone cable aimed to make staying connected easier for mobile phone users. It's flat, similar to a credit card, so can be tucked away in your wallet. Also Sony has just announced a dual-USB flash drive which possesses both micro and regular USB connectors.
LifeLink
"Let's face it, smartphones have gotten smarter but their cables have not," says Co-Founder of PlusUs Fays Sekkouah. LifeLink connectors, made to be ultra-portable, can be easily carried in purses, pockets and even on a key chain. At only 2.5mm thick, equivalent to two credit cards, and 70% thinner than most mobile phone cables, it will be available for both Apple (lightning connector) and other mobile (microUSB connector) users.
This innovation "address the widespread demand for portable and storable cables", according an email received from LifeLink today. When stored, LifeLink is the length of a credit card, and can be 'unclipped' to more than double its length to 18cm (7inches) and it has a heavy-duty Teflon covered cable which offers great durability. But personally, being one of those people who have no patience to wait for my phone to charge, the length seems to be a bit short if you don't fancy crouching down in the corner of a coffee shop WhatsApping a friend whilst the phone charges.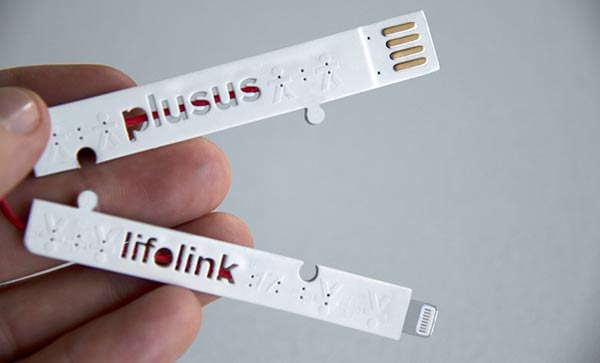 The LifeLink cable is available for pre-order now at $19, after which it will retail for $24 with shipping in early 2014.
Sony 2-in1 flash drive
Sony has announced a new 2-in-1 flash drive with connectors for both your portable devices – tablets and smartphones via microUSB, and for your desktop or laptop with a regular sized USB connector. The purpose of the drive is said to be "so mobile consumers can transfer and view photos and videos without using cables or Wi-Fi access".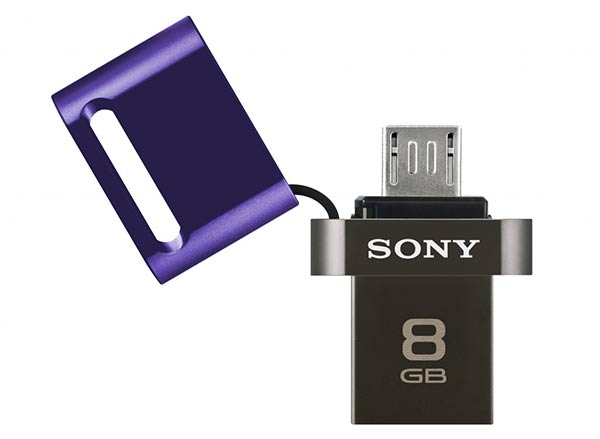 "Consumers want to let a friend see the photo they just took or share a video easily with as few steps as possible," said Viviano Cantu, director of consumer media marketing, Sony Electronics. "These new drives combine convenience, peace of mind and performance and are perfect for mobile multi-tasking."
Sony's new drives are compatible with Android devices, version 4.0.3 and above, offering USB On-the-Go (OTG) functionality. The drive is made of metal with a plastic locking cap to keep the connectors debris free. There are three different cap colours to choose.

These drives will be available starting from January and you will pay for the convenience on offer; with the 8GB (USM-8SA1/B) costing $19.99, the 16GB (USM-16SA1/B) costing $29.99 and the 32GB (USM-32SA1/B) costing $62.99.