Sony is updating its XQD card offerings. The new cards are designated the S Series, so called because they are aimed at sports photographers who need to take rapid bursts of high resolution images. The original range of Sony XQD cards was pretty fast with up to 125MB/s read and write speeds, however the new S Series can achieve 168MB/s.
XQD cards were developed by SanDisk, Sony and Nikon as the successor to CompactFlash cards for use in high resolution cameras and camcorders. The system uses a high speed PCI express data interface and should be able to be manufactured in capacities up to 2TB.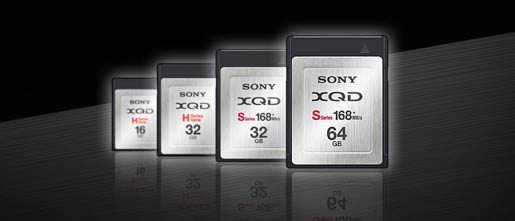 Sony says the new S Series XQD cards offer "the industry's highest transfer rate". The cards are ideal for athletics and football photographers and allow "high-speed continuous RAW shooting" up to 108 RAW frames in succession. So a photographer could record an entire 100m sprint at 10fps. When it comes to transferring the images to your computer Sony have demonstrated the XQD Express Card Adapter Card Reader transferring 32GB of data (3000 RAW files) in just 3.8 minutes.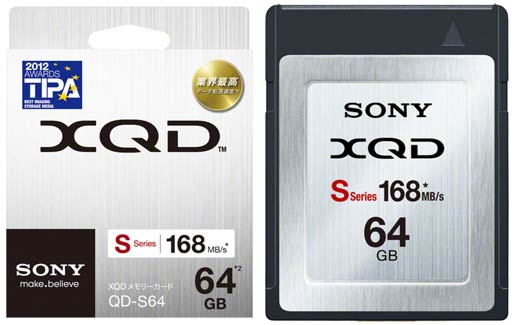 The S Series 32GB and 64GB XQD cards will be released on 11th July in Japan priced at the equivalent of £320 and £480 respectively. The actual formatted storage capacities of the devices are 29.5GB and 59.4GB respectively. European/US release dates and prices are yet to be announced if you are interested in one of these S Series XQD cards for your Nikon D4.