OCZ has released its RevoDrive Hybrid PCIe storage solution, with an MSRP of $499.99 US Dollars.
Combining a 100GB SSD and 1TB HDD, the solution takes advantage of Dataplex caching software to dynamically manage the performance and usage of both components. Frequently-used data is accommodated on the SSD unit, whilst other data is taken care of by the high-capacity traditional storage drive. This is enhanced, so we're told, thanks to caching algorithms which ensure optimal performance based upon individual usage patterns.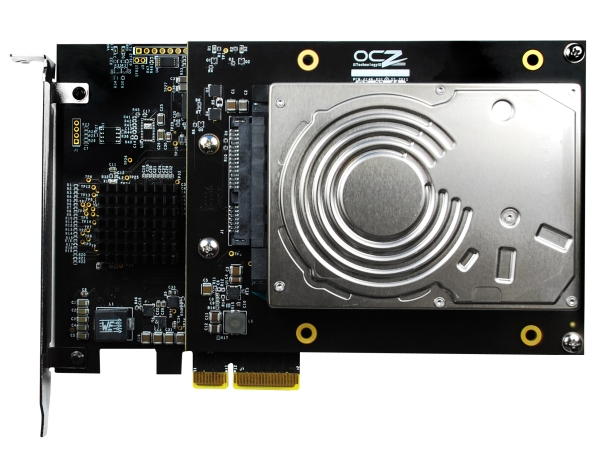 Breaking though the constraints of SATA connectivity, OCZ throws around bandwidth figures of up to 910MB/s, and 4KB random write operations per second, rated at up to 120,000 IOPS.