The CompactFlash Association (CFA) has announced that Sony, SanDisk and Nikon are going to be heading up a working group to develop a new high-speed, high-capacity successor to current-generation CompactFlash cards.
Working together, the companies plan to develop a storage medium that will have the capacity and transfer speeds to cope with the needs of digital cameras now and in the future. The most recent CompactFlash standard - CF6.0 which was only announced in November of this year - is limited by the use of the Parallel ATA (PATA) interface and has a maximum transfer speed of only 167MB/sec.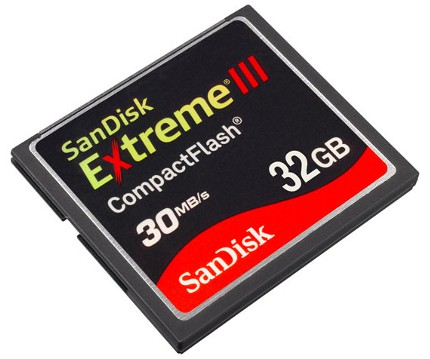 While this might be fast enough today, it will start to struggle as cameras continue to increase in resolution and photographers demand the ability to generate huge amounts of RAW data in a short amount of time using burst shooting.
The proposed specification will make the move to PCIe, allowing a maximum theoretical transfer speed of 500MB/s. It will also enable capacities that extend beyond the current 2TB barrier.
Kazuyuki Kazami, operating officer, vice president and general manager of Nikon commented that "the ultra high-speed media, which will be realized by this new card format, will expand the capability of digital SLR cameras and other professional digital imaging equipment".
At this point, it's not clear what impact this project will have on the SATA-based CFast cards that came to market last year. However, since neither the companies involved nor the CFA have announced any roadmaps for when this new standard might be ready, it's safe to say that both CFast and traditional CompactFlash cards will still be with us for some to come.