Despite the fact that Corsair's first-ever solid state drive - the S128 - offered read and write speeds of just 90MB/s and 70MB/s, respectively, we always knew that the high-performance manufacturer would up its game sooner rather than later.
Fortunately for those shopping for a solid-state upgrade, Corsair's bolstering its high-end SSD credentials tomorrow with the launch of the first drive from its performance series, the P256.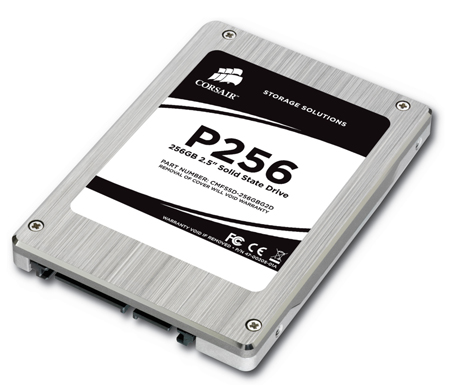 The drive, pictured above, offers 256GB of storage capacity and mighty-tasty sequential read and write speeds of 220MB/s and 200MB/s, respectively.
Couple that with a 128MB cache and a Samsung controller that supports Native Command Queueing (NCQ), and you should get what Corsair calls "outstanding, stutter-free performance".
All sounds impressive, but there's one little caveat - we're hearing an estimated retail price of around $750. Ouch. Nonetheless, we want one, and the kind folks at Corsair have obliged. Stay tuned to HEXUS.net as we'll be publishing our in-depth review next week.