It's shaping up to be an eventful couple of days in the network-attached storage (NAS) market. Thecus got the ball rolling a little under a week ago with the launch of its seven-bay 7TB N7700, and Lacie followed up the very next day with its five-bay 7.5TB 5big Network.
Today, it's Netgear's turn. The UK-based manufacturer of networking solutions has announced its first six-bay solution, the ReadyNAS Pro - a device which it states is designed specifically to meet the centralised network storage needs of up to 200-user SMBs.
The ReadyNAS Pro is available in 1.5TB, 3TB and 6TB capacities, and supports RAID 0, 1, 5, 6 as well as Netgear's auto-expandable X-RAID2.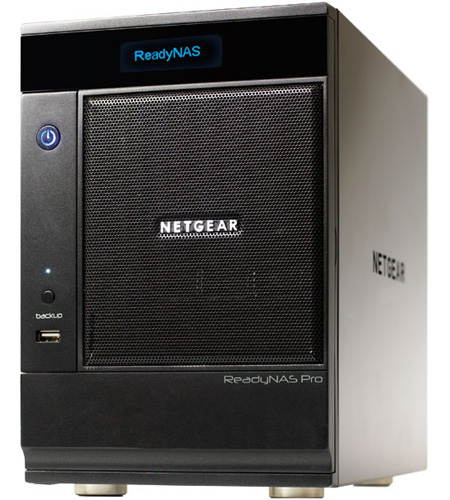 There are six lockable and hot-swappable SATA II drive bays, dual Gigabit Ethernet ports, and three USB 2.0 ports for connecting external drives and devices.
Armed with a dual-core Intel processor and 1GB of RAM (expandable to 4GB), the ReadyNAS pro delivers read and write speeds at over 108MBps and 102MBps, respectively. Netgear claims it "outperforms all other network storage alternatives in its class", and prices start at $2,000 for the base 1.5TB model.
Official product page: Netgear.co.uk