Kingston Technology has written to HEXUS to announce its new KC2000 NVMe PCIe SSD series. The new Kingston KC2000 NVMe PCIe SSDs are aimed at power users and enterprises and these next-gen storage devices are claimed to deliver "superior read and write speeds" up to 3,200 and 2,200MB/s, respectively, depending upon capacity. Kingston has announced four of these new M.2 form factor SKUs today, from 250GB to 500GB, 1TB and 1TB.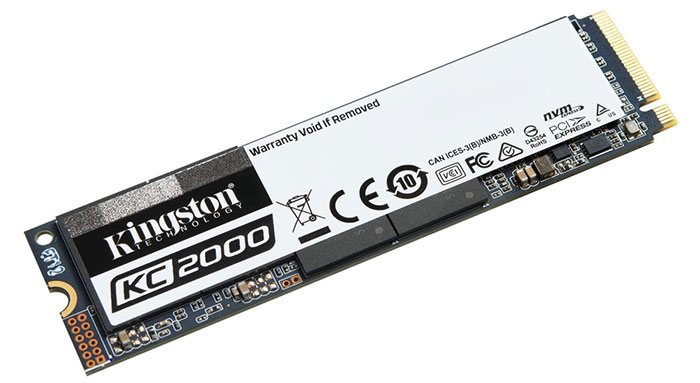 With their latest Gen 3.0 x4 controller and 96-layer 3D TLC NAND flash memory the new KC2000 series are indeed a step up from the entry level A1000 series PCIe NVMe drives it sells, as you can see in the table below.

"KC2000 is designed for high-performance client usage especially intensive workloads on PCs and workstations that demand speed and reliability," said Tony Hollingsbee, SSD business manager EMEA, Kingston. "The drive provides greater flexibility, is available in multiple capacities up to 2TB2 and its M.2 form factor saves space. KC2000 is the perfect SSD for users looking for the ultimate storage upgrade."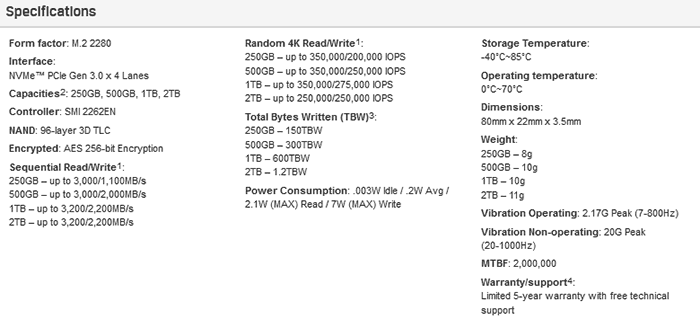 To compare the specs for each model please check the image above. You will notice that the 250GB model is quite an outlier with regard to performance, especially with regard to writes.
Kingston sought to highlight the KC2000's security features in its email to HEXUS. These are self-encrypting drives that support end-to-end data protection using 256-bit AES Hardware-based encryption. Moreover, they support the usage of independent software vendors with TCG Opal 2.0 security management solutions such as Symantec, McAfee, WinMagic and others. If you have a Windows Pro or enterprise version you might appreciate built-in Microsoft eDrive support, a security storage specification for use with BitLocker.
I haven't been sent UK pricing and the UK reseller links are yet to go live, but I have USD indicative prices as follows:
SKC2000M8/250G - $62
SKC2000M8/500G - $115
SKC2000M8/1000G - $200
SKC2000M8/2000G - $410
The above prices mean the best value-per-GB part is the 1TB model, which costs about 20 cents per GB. Buyers receive a 5-year warranty.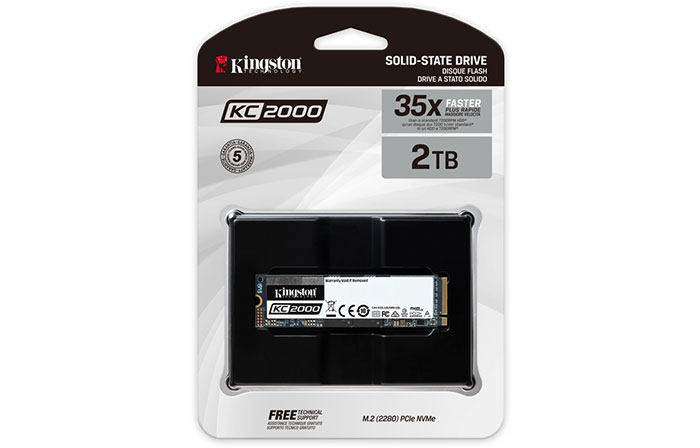 The most recent HEXUS NVMe PCIe SSD review was of the 1TB WD Black SN750 NVMe Heatsink SSD. The new Kingston KC2000 NVMe PCIe SSDs are roundly beaten in the performance stakes by the WD Black SN750 models, but should be considerably cheaper, even with a direct $USD to £GBP conversion.