Last week Intel launched a cornucopia of hardware at its Data-Centric Innovation Day in Santa Clara, California. HEXUS covered the deluge in two chunks; firstly summarising the 50+ new Intel Xeon processors, and secondly reporting on the launch of Intel Optane DC persistent memory, some other storage solutions, and various networking solutions.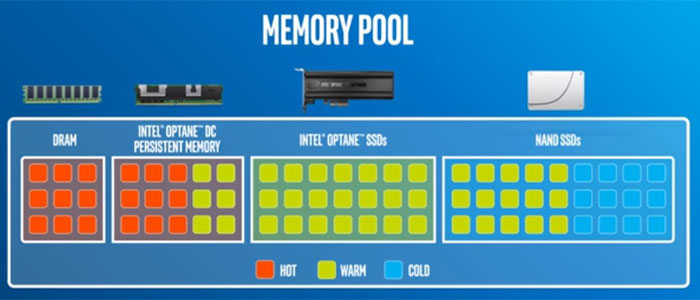 Intel Optane DC persistent memory is the application of 3D XPoint memory technology in the way that it was originally trailed; as a persistent memory pool that exists between DRAM and fixed storage mediums like SSDs. It fits in the DIMM slots in compatible systems. The memory's "unprecedented combination of high-capacity, affordability and persistence" is highly appealing to enterprises where it can deliver "breakthrough restart times for in-memory databases", reduced wait times for fetching large data sets from storage, deliver improved service scalability, and facilitate "unprecedented virtual machine, container, and application density".
Just ahead of the weekend AnandTech spied some retailer listings in the US, so now we know the cost per GB users will have to pay for Intel Optane DC persistent memory modules. As Anton Shilov comments, it is prices very much as expected, "well above regular SSDs, but well below DDR4 RDIMMs/LRDIMMs of the same capacity".

Chart via AnandTech
In the chart above you can see that the best priced modules from ShopBLT are 128GB in capacity and cost $842, which works out at $6.57 per GB. It might sound a lot but high-capacity RDIMMs and LRDIMMs in similar capacities cost thousands of dollars.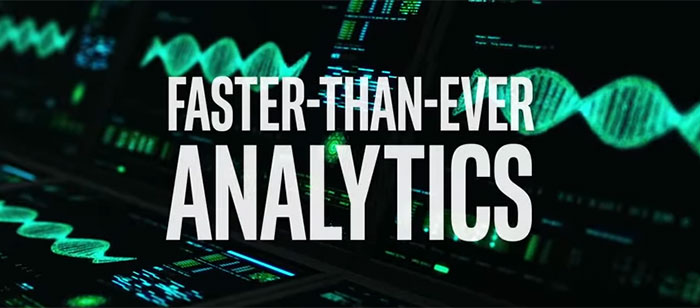 From the lack of listings, it looks like 512GB modules are going to arrive a little later than the 128GB and 256GB ones, and the cost per GB looks set to be even more eye-watering. None of the retailers revealed when stocks would ship but Intel has previously mentioned June. Users will have to get together other new components including a 2nd Generation Intel Xeon Scalable processor to make use of this Intel Optane DC persistent memory.