Networking, storage and surveillance specialist Synology has launched a new entry level NAS device. The new DiskStation DS119j joins its popular NAS range at the affordable end, providing a compact and energy-efficient 1-bay NAS "designed to be the ideal first NAS for anyone".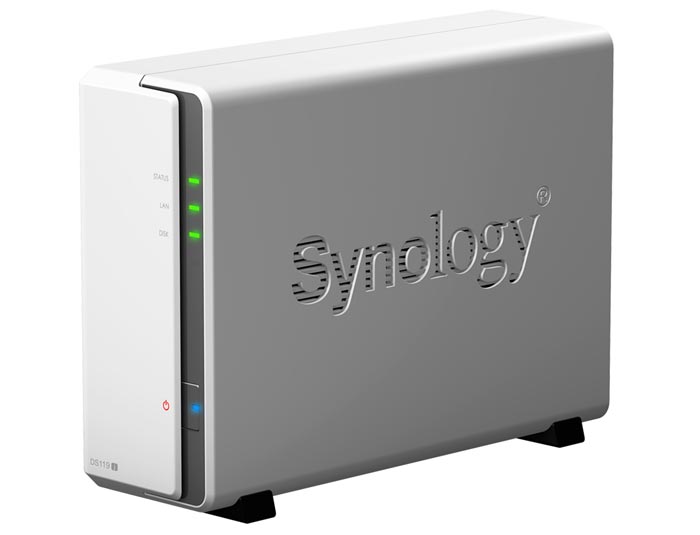 The Synology DiskStation DS119j, pictured above, is compact and modest in its appearance so it won't be an eyesore at home, or it can easily be put out of sight. The device is said to be "whisper quiet," thanks to its noise dampening design. Furthermore, it won't have a big impact on your electricity bill as it only consumes 5.01 watts in hard drive hibernation mode, and 10.04 watts under full operation. Synology compares this to an average laptop which can consume 45W under load.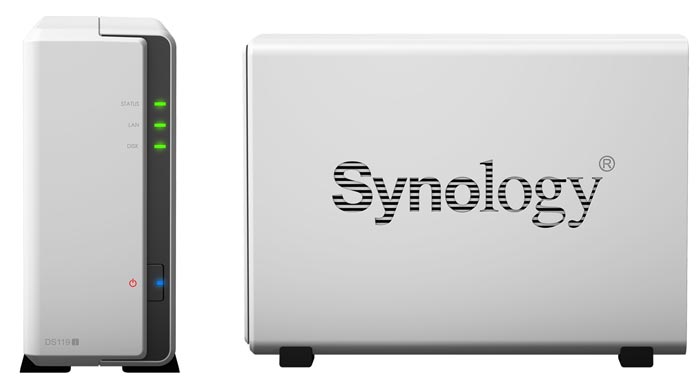 Synology facilitates an intuitive file management experience via the provided QuickConnect software. It claims access will be simple but secure, and you can easily share and sync files across your devices using Synology's Cloud Station Suite. You can use the DS119j as a home multimedia server, and this functionality can be extended to mobile with via Synology (iOS and Android) mobile apps - for quick and secure access to DiskStation-stored audio, photos, and video on the go.
The DS119j runs on the DiskStation Manager OS which offers many more functions that may appeal, and users will have access to; Desktop Backup, Surveillance Station, File management and sharing services, security and multimedia settings.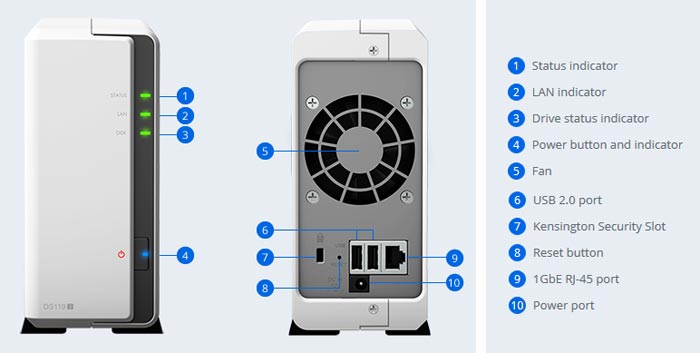 Device measures: 166 x 71 x 224 mm
In an email to HEXUS, Synology boasted that the new DiskStation DS119j is noticeably faster than the DS115j it succeeds (spec comparison). This new model boasts superior performance (over 108MBps sequential reading and writing), especially of encrypted content, which is faster by over 200 per cent reading and 400 per cent for writing data. Behind the enhanced performance is a new 64-bit dual-core CPU with hardware encryption engine.
The affordable recommended price point for the Synology DiskStation DS119j was revealed to HEXUS to be £75.68 (ex VAT) or €86 (ex taxes). You will need a spare 3.5- or 2.5-inch disk for storage (up to 14TB) or budget to buy one to install in this enclosure. Buyers get a 2-year warranty.