Intel has published a blog post discussing a milestone in the development of its Optane DC persistent memory. It says that the "new class of memory" is now sampling with its partners, getting ready for shipment to select customers, ahead of its broad availability next year.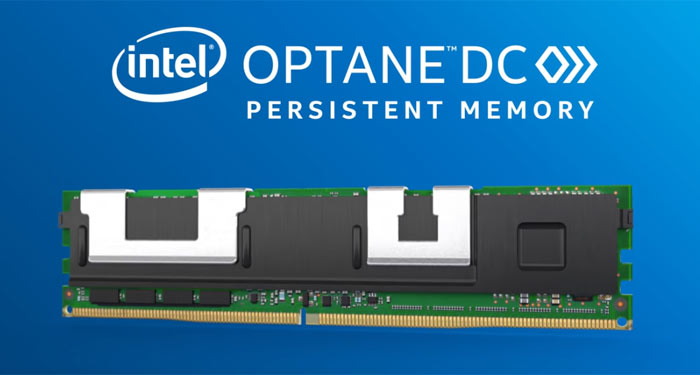 When we first heard of Optane, or 3D Xpoint memory, this was the revolutionary purpose that it was touted as being able to deliver upon. It will help in "reimagining the data centre memory and storage hierarchy" by blurring the barriers between those data storage mediums. In short, according to Intel, it offers the best of both worlds; capacity, performance, and affordability.
Intel Optane DC DIMMs allow for a large, persistent, memory tier between DRAM and SSD. As you can see in the diagram below, Intel positions the upcoming Optane DC persistent memory as bridging the gap between DRAM and its own Optane SSDs in some kind of 'very warm' memory area.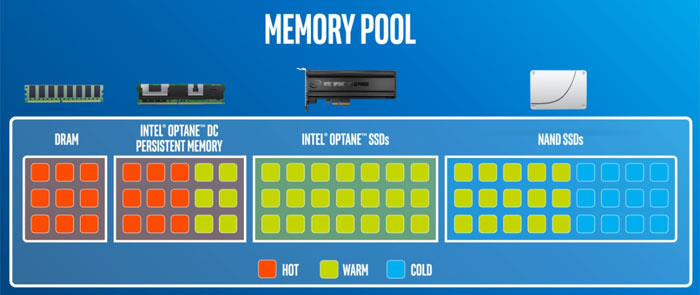 In operation, the Optane DC persistent memory resides in DDR4 slots, like DRAM, and data is intelligently placed in the optimal tier to maximise performance. In early tests by Intel, systems show promising benefits such as; faster restart times - reduced from minutes to seconds, far greater database operations per second performance, greater virtual machine instances, with more users being able to task the server simultaneously.
Systems employing Optane DC persistent memory will be able to support greater than 3 terabytes per CPU socket, says Intel. The DIMMs will be available in capacities of up to 512GB per module.
Currently Intel is encouraging developers to get on board by offering training resources and allowing remote access to systems featuring its latest Optane technologies, like its Optane DC DIMMs, via the Intel Developer Zone.