The next feature update for Windows 10 is due sometime in the first half of 2020 and in recent Microsoft blogs and tech news pieces is sometimes referred to as Windows 10 20H1. Now there is another way to make reference to this updated OS - Microsoft Windows 10 version 2004.
In a blog post last week Senior Program Manager of the Windows Insider Program, Brandon LeBlanc, acknowledged chitter-chatter indicating the official build version of the 20H1 release will be 2004. "We have chosen to use 2004 as the version to eliminate confusion with any past product names (such as Windows Server 2003)," explained LeBlanc.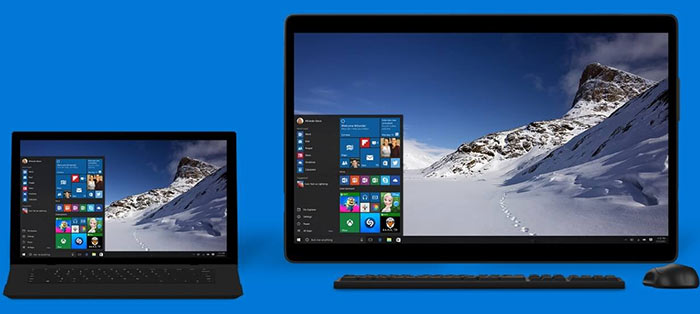 I am currently running the most up to date general release of Windows 10, version 1909. Just as that version number doesn't indicate a September 2019 release (it eventually released in November), we should not necessarily expect to see v2004 become available in April next year. Looking deeper in Microsoft's history compounds reasoning that v2004 will actually be release after April 2020 - both Windows 10 1703 and 1803 shipped in the April, while 1903 went live in May…
The other important thing about the next release of Windows 10 is that it is expected to be ready at the same time as the new dual-screen friendly Windows 10X for devices like the Surface Neo.
Windows 10 still available as a free update for Windows 7, 8, and 8.1 users.
In other Windows news doing the rounds at this time, it has been highlighted that Windows 10 is still available as a free update / upgrade for users still on Windows 7, 8 or 8.1. To go through this process simply download the Windows 10 Media Creation Tool for Microsoft's official site. Then fire up the downloaded app and select 'Upgrade this PC now'. Follow the on screen prompts. Please make sure you have fully backed up and verified your precious files before any such process is undertaken.