We've already covered one of Nvidia's biggest PC/Gaming centric CES 2018 announcements today; the introduction of the Big Format Gaming Displays by hardware partners, due this spring. However Nvidia had some other interesting announcements to do with gaming, in particular to do with its GeForce NOW streaming service and its GeForce Experience PC gaming accessory software.
GeForce NOW Cloud Gaming PC Beta Begins
This service launched for Macs last summer and is at long last launching today on PC, as a free beta. To sum up the offering "GeForce NOW connects gamers to their library of PC games from some of the top digital stores," and allows you to play the games on any PC with a good internet connection (25Mbps or better) at up to 1080p and 120Hz.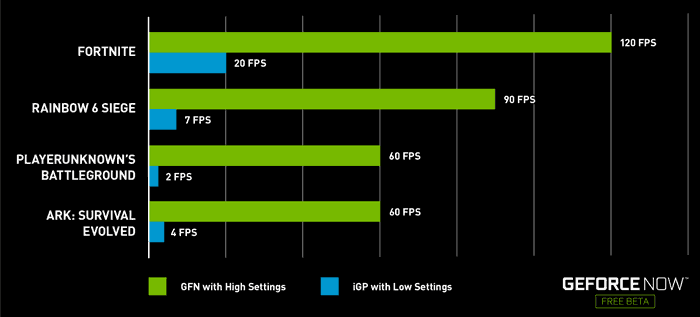 It's easy to get started, suggests Nvidia. All you have to do is install the GeForce NOW app, then log in and install the games you already own from the list of supported titles onto your virtual GeForce NOW PC. All patching, game configuring and driver updating is handled automatically by the GeForce NOW infrastructure, and games take just 30 seconds to install. Conveniently, save games, achievements and so on are synced with the digital game platforms so you can keep your progress and so on.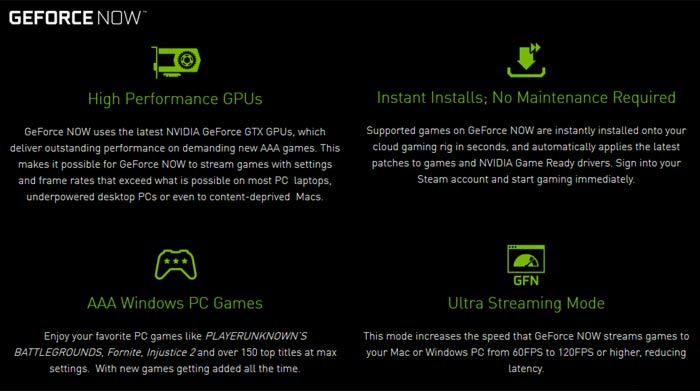 GeForce Experience updates and enhancements
Probably the biggest new feature of the GeForce Experience is Nvidia Freestyle. This tool facilitates the real-time filtering of game imagery in a number of interesting ways. Filter functions are more or less self explanatory from the names and there are 15 to try with 38 different settings:
Black and White
Colour
Colour-blind
Contrast
Details
Exposure
Half Tone
Mood
Night Mode
Retro
Sepia
Vignette
Depth of Field
Special FX
Adjustments
Examples of usage include applying the retro themed filter to your favourite WWII FPS game, or on a more serious note helping people who are colour-blind to recognise different colours – sometimes that's important. Then there's night mode, which reduces blue light so you can get off to sleep quicker after a gaming night. Nvidia says it has "integrated Freestyle at the driver level for seamless compatibility with games". 100 games are supported at launch time.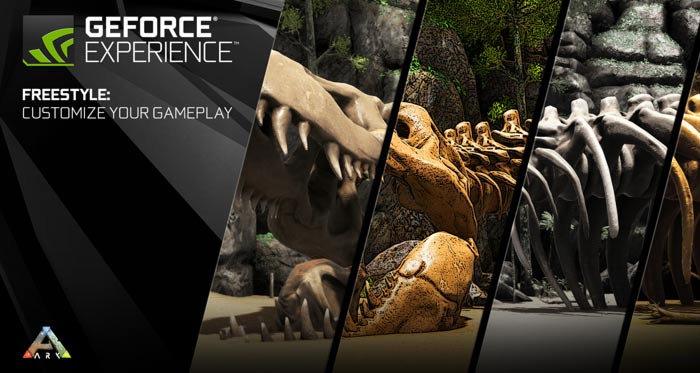 If you like to tinker with Ansel, there are, similarly to above, new photo filters to apply with the ability to apply several filters to get the games action shots looking just how you would like. Last but not least, ShadowPlay Highlights support has been added to Fortnite Battle Royale, Crossout, Elex, and Jue Di Qiu Sheng.
Nvidia will make available the above settings within the latest GeForce Experience app (release 3.12) and Game Ready Driver (release 390) later today. You can enable them via the Experimental Features from within GeForce Experience settings.
Other Nvidia announcements at CES 2018
For those interested in all things Nvidia, the green team's AI and automotive efforts for example, there is quite a lot more CES 2018 news available on the official Nvidia blog concerning these business segments.