South Korean semiconductor firm SK hynix has announced plans it has for the advancement of its NAND and DRAM manufacturing. In the chronological order; SK hynix has just started mass production of 20nm class DRAM, it will start test production of 36-layer 3D NAND flash chips later this year, and 48-layer 3D NAND flash will start to be mass produced next year.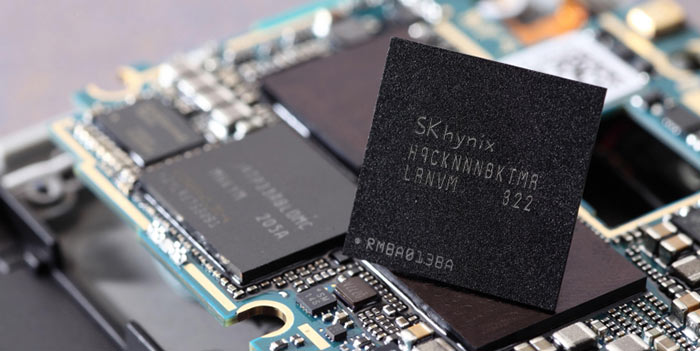 SK hynix is playing catch-up with its DRAM and NAND component competitors; we have previously seen Samsung start mass production of 20nm DRAM and 48-layer 3D NAND, and Toshiba/Sandisk were scheduled to start mass production of their 48-layer NAND last month.
Talking about his firm's development plan for 3D NAND flash products SK hynix president, Park Sung-wook, said "We are planning to produce a little few 36-layer 3D NAND flash chips by stages this year, and mass produce 48-layer products next year in earnest." On the topic of DRAM production, a company official said in an interview that "The company has introduced the new 20-nanometer DRAM processing technology. We had difficulties but stabilized it. We sent samples to our customers and we are mass producing the products."
Despite investments and further development of DRAM products the SK hynix president wasn't very positive about the market "The PC DRAM market will be not good, while the mobile DRAM market will be moderately good. As we believe that the price of DRAM chips will continuously drop, we are preparing according to this." Of course, while not so enthusiastic about the state of the market, it's important not to be left behind. The firm's endeavours in advancing DRAM and NAND will at least give it time to think about its next important business step, which could include acting as a foundry to manufacture processors for clients.