Performance memory, SSD, power supply and gaming peripheral specialists G.SKILL has announced two new ranges of DDR4 memory. Headlining today's announcement is the Trident Z Extreme DDR4 memory which is a 4000MHz memory kit aimed, designed and tested for use with the next generation Intel Skylake-S platform. G.SKILL has also updated its classic performance Ripjaws family with the Ripjaws V RAM modules, providing a new design, new colours, and new specs.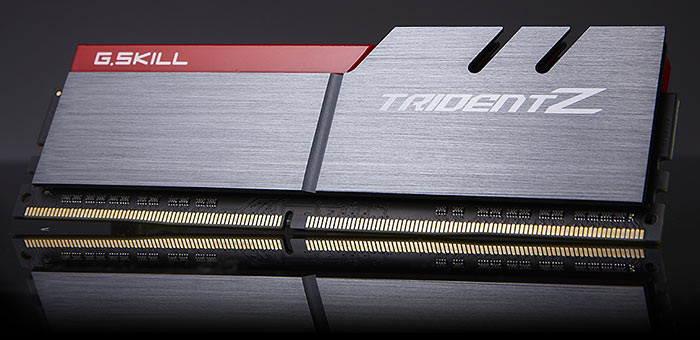 Trident Z Extreme DDR4 memory
This is the debut of the Trident series in the DDR4 memory market. Interestingly G.SKILL says that Trident Z Extreme DDR4 is designed and tested to bring the best out of the yet-to-be-launched next generation Intel Skylake-S processors. We are told that G.SKILL has selected and hand-screened the "highest-end Samsung IC memory chips". The validation and testing of the new Trident series was undertaken on the ASRock Z170 OC Formula motherboard.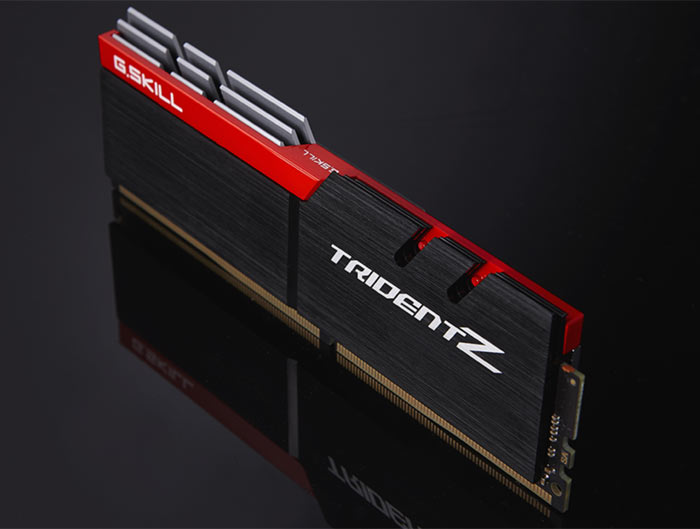 The G.SKILL Trident Z Extreme DDR4 memory modules can easily and simply be overclocked using Intel XMP 2.0 profiles. Users can push the modules from DDR4-2800MHz all the way to DDR4-4000MHz, claims the firm. A new single piece design heat spreader incorporates cooling fins (see picture directly above) and features a natty contrasting colour construction.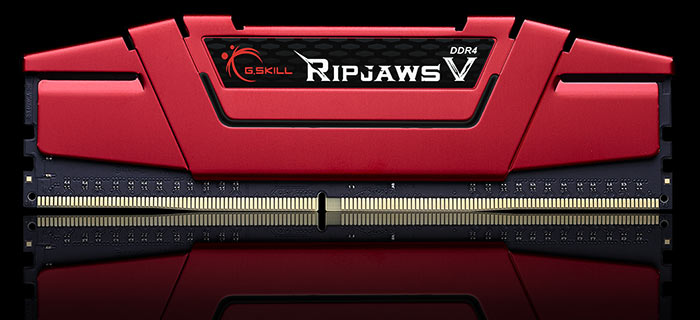 Ripjaws V DDR4 memory
G.SKILL's Ripjaws V DDR4 memory modules will be available in a range of configurations and kit capacities consisting of 4GB, 8GB, and 16GB modules. Buyers can achieve memory clocks ranging from 2133MHz to a staggering 3733MHz at ultra-low voltages. G.SKILL makes it easy to overclock the modules via Intel XMP 2.0 profiles. Again these modules are created from specially selected Samsung IC memory chips.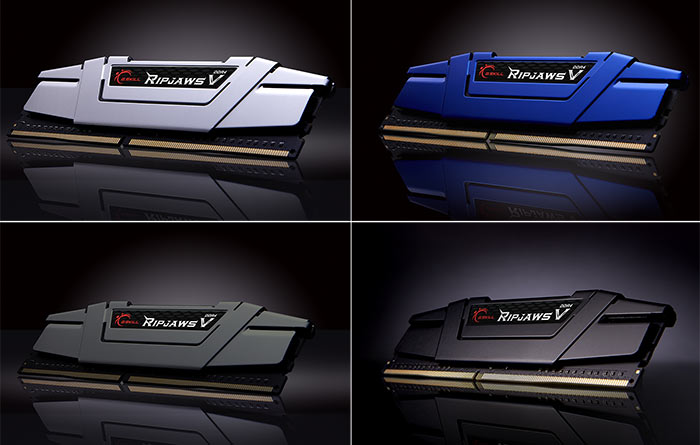 As mentioned in the intro, G.SKILL has updated the heatspreader design, as shown above, and is offering a new range of colours which includes Blazing Red, Steel Blue, Radiant Silver, Gunmetal Gray, and Classic Black.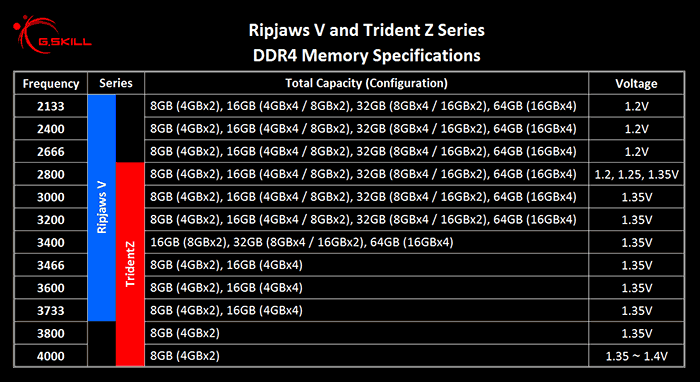 It's less than a week until Gamescom kicks off, where we expect the Intel Skylake-S desktop processors, associated gaming and performance motherboards and memory modules to break from cover en-masse.