Now that Intel has officially launched its Sandy Bridge/Core 2011 CPUs, partners are starting to release new sets of products to pair with these shiny new processors. Patriot is the latest of these companies and it will soon be launching entries in its Viper Extreme and G-Series line-ups to complement the new chips.
The enthusiast-grade Viper Extreme Division 2 memory will run at up to 2,133MHz with timings of 9-11-9-27 at 1.65V for a 4GB kit. Lower speed kits will also be available, running at either 1,600MHz or 1,866MHz, for a presumably lower cost.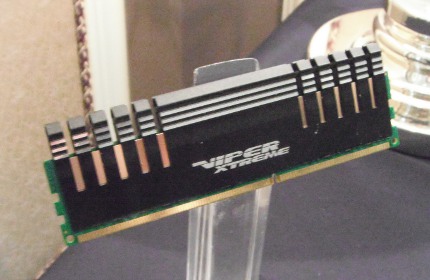 Regardless of speed, each of the Viper Extreme modules will feature aluminium coolers wrapped around a solid copper plate on both the front and the back of the stick.
The G Series is intended for the more cost-conscious enthusiast, and the new G2 line will deliver this same mentality for the P67 platform. The 4GB and 8GB kits will ship at modest 1,333MHz or 1,600MHz frequencies with timings of 9-9-9-24 at 1.65V.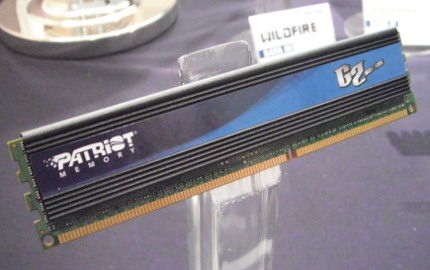 Unfortunately the kits are still undergoing final validation by Intel, but that's expected to be finished very, very soon, meaning that the new memory should be hitting retailers in the near future.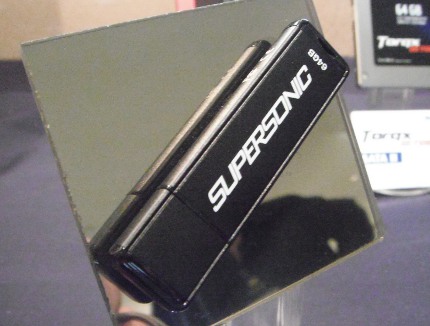 The company also debuted its new Supersonic series of USB 3.0 flash drives. Using a single-chip native USB 3.0 controller and a quad-channel design, the compact memory keys will be able to achieve sequential read speeds of up to 100MB/s, while write speeds will peak at 70MB/s - apparently making them faster than similar offerings from the competition. The Supersonic series will be available in 32GB, 64GB and 128GB capacities, and the smaller two models should be available at some point in the first quarter of the year.