Memory manufacturer GeIL has continued on a quest to lower overall system power consumption by showcasing DDR3-1,333MHz modules operating with just 1.20V, compared to the JEDEC-default of 1.50V.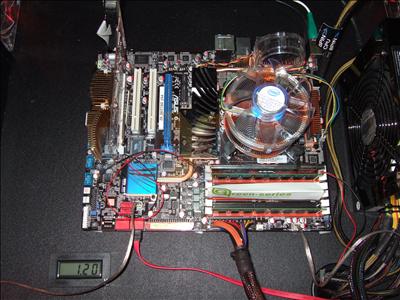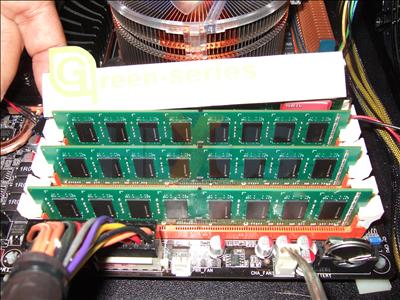 As shown above, the Green Series modules - first seen on DDR2 modules by HEXUS at this year's
CeBIT show
- will ship in a 6GB triple-channel kit that, according to representatives, will have just a five per cent premium over regular modules.
What's telling is that the DDR2 'Green' modules will be phased out due to motherboards not offering low-enough voltage options, and we wonder if the DDR3 will go the same way, especially as these DDR3 modules are aimed at the cheaper end of the mainboard market where BIOS voltage manipulation may not be as extensive as on high-end boards.
Further, we laud any company's efforts to lower power consumption, but it will take an industry-wide initiave for it to really take off. Still, the longest journey begins with the first step.

Click for more COMPUTEX 2009 coverage