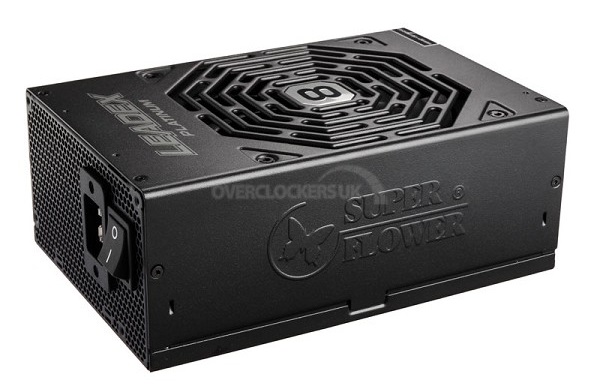 Computer hardware is becoming increasingly power-efficient to the point where most enthusiasts can get away with no more than a 500W power supply for a powerful single-GPU system, or a 700W power supply for a dual-GPU system. At the same time power-supply technology is becoming increasingly more advanced, and it's now possible to create efficient power supplies that can deliver gargantuan capacities of 1500W and beyond.
High-wattage power supplies tend to be limited to a niche market of hardcore overclockers or consumers with quad-GPU systems. That niche is exactly who Superflower is targeting with its latest release: the Leadex Platinum 8Pack Edition 2000W power supply. 8Pack, for those who don't know, is the resident overclocking expert for UK retailer Overclockers.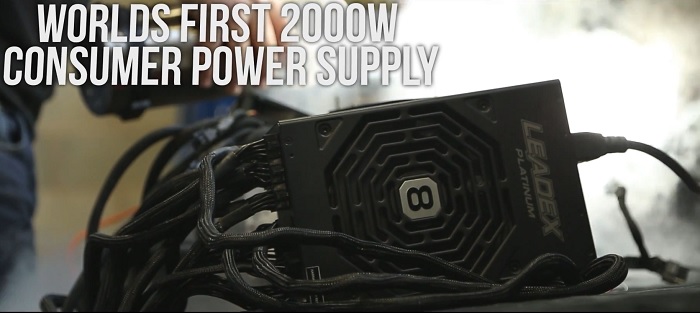 Based on an in-house design the SuperFlower Leadex Platinum 8Pack Edition is the world's first 2000W consumer power-supply unit. SuperFlower hasn't skimped on anything to reach that monstrous capacity, mind, as the unit features 80 Plus Platinum certification, all-Japanese capacitors, a fully-modular design and hybrid fan operation.
Dimensions: 150 x 86 x 220 mm (W x H x D)
Fan: 140 mm DBB(automatic control)
Colour: Black (power supply, fan)
Fully Modular Design
Efficiency: max. 94% (230V), 80 Plus Platinum certificate
Form Factor: ATX12V 2.2 / EPS12V 2.92
Power: 2000W
Active PFC
+ 3.3V: 24 A
+ 5V: 24 A
+ 3.3V & + 5V combined: 120 W
+ 12V: 1999.2 W / 166.6 A
-12V: 6 W / 0.5 A
+ 5VSB: 15 W / 3.0 A
All that power doesn't come cheap, as you might expect. In the UK the SuperFlower Leadex Platinum 8Pack Edition commands a retail price of £349.99 exclusively at Overclockers. Interested?