Got an unexplainable fetish for power supplies? Get yourself down to the annual CeBIT trade show in Hannover, Germany, as the place is always crawling with them.
This year, the pick of the bunch might just be Enermax's upcoming MaxRevo.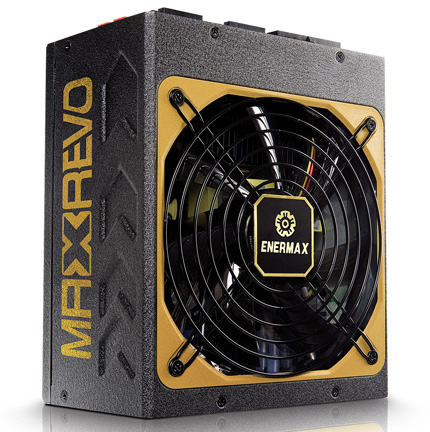 Described as a "new giant among power supplies", the MaxRevo will be available in 1,200W, 1,350W and 1,500W capacities and comes equipped with six 12V rails.
Enermax is targeting industrial PCs, workstations, servers and of course gamers with multiple GPUs, and claims to have reduced energy loss when compared to the previous generation Modu87+ and Pro87+. Now able to hit a 94 per cent peak efficiency, the modular MaxRevo will arrive stamped with 80 PLUS Gold certification when it arrives at retail.
There's no telling when that will be, or how much it will cost, but if you're disappointed to hear that Enermax hasn't been able to hit the heights of 80 PLUS Platinum, don't be. The manufacturer will also be using the CeBIT stage to demo an upcoming prototype dubbed the EXX900. It's said to meet the requirements of 80 PLUS Platinum and will be "the basis for the development of forthcoming Enermax PSU generations". In other words, the MaxRevo might be a new giant next week, but it could be old news shortly after.