Diversifying its business into PSUs, ADATA is showing its new line of Horus PSUs off at this year's Computex. The company is targeting PC enthusiasts and overclockers with this range, offering models from 550W up to 1.2KW.
A number of modular cables are present to help keep things tidy and the efficiency is 80 Plus Bronze rated at 82%. By far the most interesting feature, however, is the "Eye of Horus". This is essentially a system load indicator utilising a tri-colour LED fan.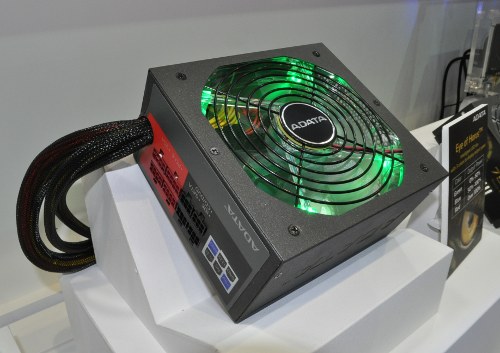 At between 0 and 50% load the PSU's fan will glow green while between 50 and 100% it will glow blue. If power consumption heads beyond the PSU's rated output, then an ominous red glow will be emitted.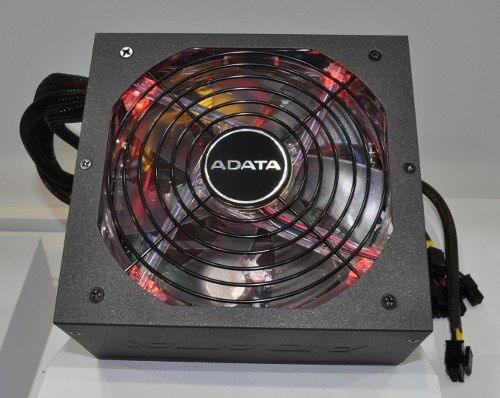 The Horus line will be with us in the UK in a matter of weeks, although at present pricing is unknown.