It must have passed us by, but it turns out Enermax launched a 350W ECO80+ power supply back in June and soon found that "demand surpassed all expectations".
Enermax called it "probably the most silent PSU in its class", and now claims that strong demand has encouraged it to launch three higher-watter models in the form of the ECO80+ 400W, 500W and 620W.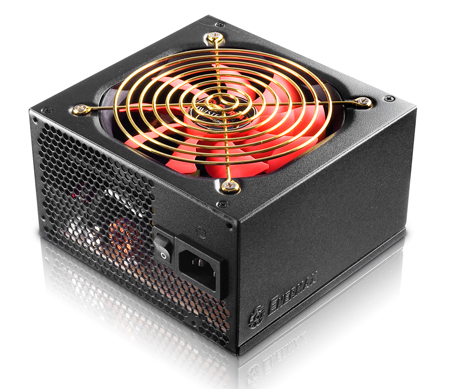 Each of the units features a 12cm Magma-series fan equipped with Enermax's Twister Bearing Technology, promising "an almost frictionless operation" and "extremely low noise level".
12V rails provide power to the system, with Enermax quoting up to 86 per cent efficiency. All four PSUs are, of course, 80+ certified. The existing 350W model - priced at around £39.99 - might have proven popular with the quiet-seeking HTPC crowd, and the more powerful additions are a welcome addition. According to Enermax's recommended retail prices, the 400W, 500W and 620W models will arrive priced at £43.99, £54.99 and £71.99, respectively, excluding VAT.