Cooler Master has announced that its new V Gold and Platinum Series PSUs are available. These are the successors to the original Cooler Master V Series, launched half a decade ago, and as you might expect from the names deliver greater efficiency than ever - with their 80 Plus Gold or Platinum efficiency ratings.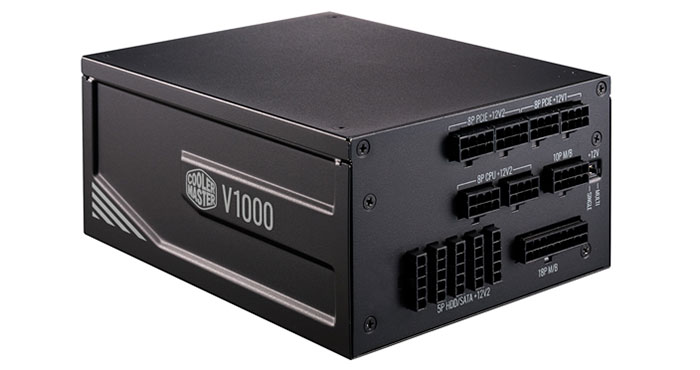 The new Cooler Master V Gold and Platinum Series PSUs are aimed at high-end PC builders and come with features you might expect from such a line. The V Platinum line boasts the following key features:
80 Plus Platinum Certified
Full-bridge LLC Resonant Converter and DC-DC Technology
Thermal Regulation Mode (TRM)
Single/Multi-Rail Switch
Improved PCI-e Cable Conductivity with 16AWG PCIe cables
10 Year Warranty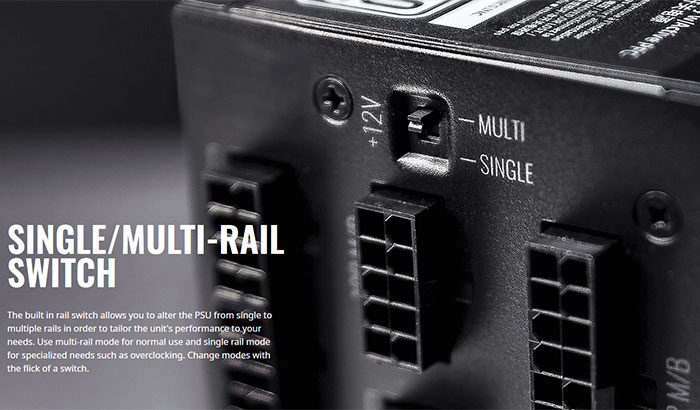 Furthermore, standard to the Platinum range is full-modular cabling, 100 per cent Japanese capacitors, an operating temperature of 50°C, a 135mm fan with double ball bearing, and a single/multi rail switch.
Click to zoom output tables
Meanwhile the V Gold line offer:
80 PLUS Gold Certified
Half-bridge LLC resonant converter and DC-DC Technology
Silent 135mm FDB fan
40% Semi-Fanless mode with Hybrid Switch
16AWG PCIe Cables
10 Year Warranty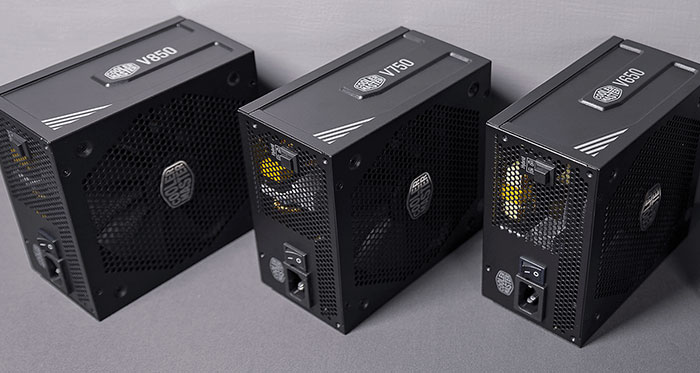 Just like the Platinum line, the V Gold series uses 100 per cent Japanese capacitors for reliability, a 135mm fan (which is completely silent until 40 per cent load, and fully modular cabling. Please note that the V Gold series are a little more compact at 160 (L) x 150 (W) x 86 (H) mm, compared to the 202mm long V Platinum series.
At the time of writing the V Gold series is available for purchase in the US and Canada starting from $129.99 USD for the V650 Gold, and $139.99 USD for the 750W model. The Cooler Master V Platinum 1300 PSU costs $299.99, and the V850 Platinum is $199.99. European prices for these new PSUs aren't listed at this time.