Memory specialist G.SKILL has just remembered to release a gaming keyboard launched back at Computex. The Ripjaws KM570 MX Mechanical Gaming Keyboard is now available in the US at an MSRP of $99.99. G.SKILL is making its new "fully customizable, software-less keyboard designed for pure gaming experience," available with a choice of genuine Cherry MX red, brown, or blue keyswitches.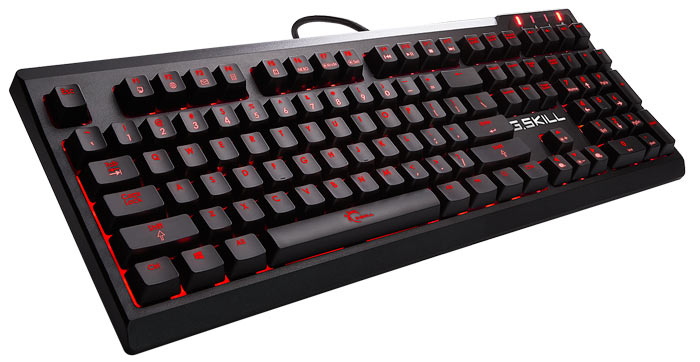 To recap on the attractive qualities of G.SKILL's newly released mechanical keyboards, they are designed with a minimal, functional aesthetic but packed with all the essential gaming features PC enthusiasts expect from such peripherals. These are standalone devices, so you configure them and store and retrieve macros via key combos. Similarly, function keys can double up for media keys and more with a modifier combo. The most popular and handy volume controls (up, down, mute) have dedicated keys to the top right of the keyboard next to the macro recall switch.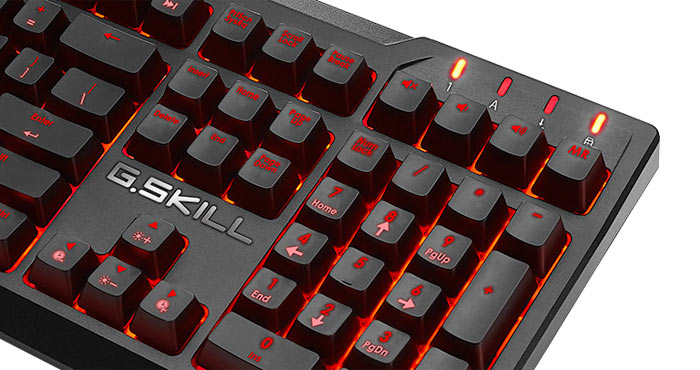 Despite no Windows software control, G.SKILL can still offer single colour (red) LED lighting with 7x preset patterns and per-key lighting customisability. All the presets are adjustable for speed and brightness. Another popular feature for gaming keyboards are n-key rollover, 100 per cent anti-ghosting design, and a default 1000Hz polling rate - these are present and correct in the KM570, so you won't be let down when the on screen action gets frantic.
The G.SKILL Ripjaws KM570 MX Mechanical Gaming Keyboard weighs 1.25Kg and measures 446.5 x 158.8 x 45.5mm with a natural contoured curve for comfortable typing. It comes with a 2m long braided USB cable. A key puller is provided in the box.
As mentioned in the intro, the G.SKILL Ripjaws KM570 MX Mechanical Gaming Keyboard is now available in the US. You can find it on Newegg (MX Blue version linked, here are also MX Red and MX Brown versions) and its currently $10 off the MSRP there. There is no sign of the Ripjaws KM770 as yet, a more complex mechanical keyboard with RGB LED lighting announced at the same time as the KM570.