Razer has opened up the OSVR HDK2 headset for pre-orders. In the UK it costs £399 ($399 in the USA) with free delivery. Hardware will be shipped starting from 12th August. Those who pre-order before 28th July will qualify for a free copy of Descent: Underground and Radial G: Racing Revolved. The pair of games are said to be worth $55.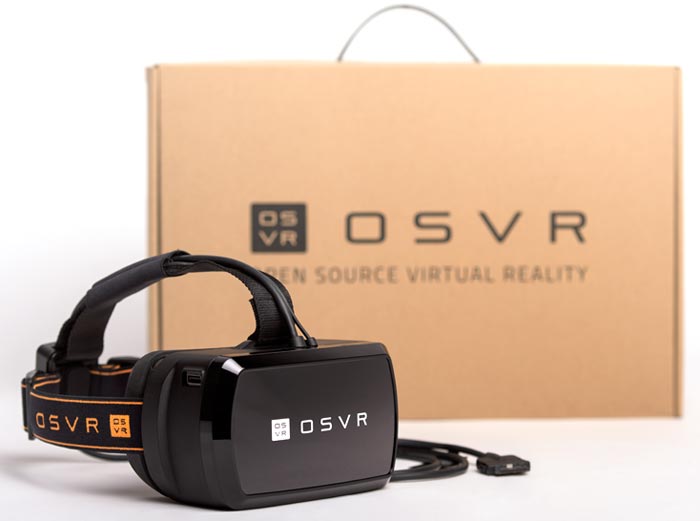 The OSVR HDK2 is said to be an open source head-mounted display (HMD). This openness is said to facilitate "unlimited combinations with all hardware and software technology supporting the OSVR ecosystem". However, the OSVR HDK2 headset doesn't ship with any motion controllers, so you must own something compatible or budget for the extra purchase. Being open you can use it with controllers such as the Leap Motion or Nod. For software it can work with both OSVR and SteamVR experiences.

Key hardware in the OSVR HDK2 includes the following:
Dual Display 2160x1200 low persistence OLED silver screen with 441PPI running at 90fps
IQE (Image Quality Enhancement) technology for reduced screendoor effect.
Faceplate module providing 360-degree positional tracking in combination with an IR Camera operating at 100Hz.
Mainboard for accelerometer, gyroscope and compass sensors. Re-programmable for additional functionality.
High performance dual lens optics system for ultra sharp images. Includes Individual eye focus for personalized use.
Belt Box module for easier cable management and additional USB 3.0 connectivity.
Removable face mask with a bamboo charcoal microfibre foam layer.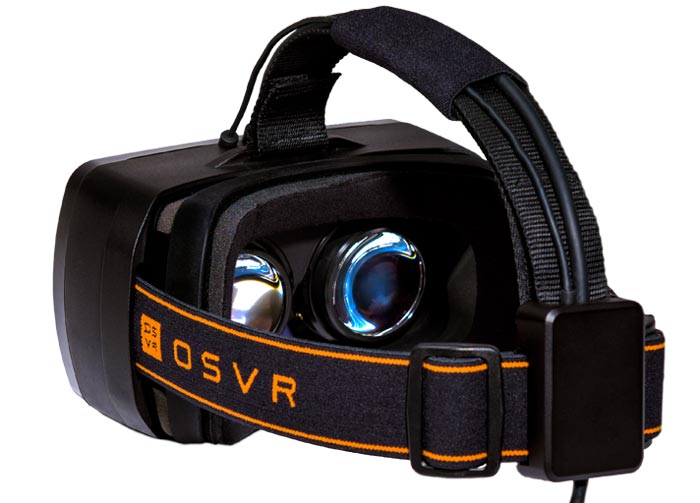 The original version of the OSVR was first seen about 18 months ago. It has a lower resolution display but is still available, for $/£100 less than the HDK2. System openness, pricing and the available VR accessories will be among the key factors to consider when deciding to opt for these cheaper OSVR headsets or go for the Oculus Rift or HTC Vive.