VESA has been working with the USB 3.0 Promoter Group to publish the DisplayPort Alternate Mode (Alt Mode) on the USB Type-C Standard. Using this mode the USB Type-C connector and cable can deliver full DisplayPort audio/video (A/V) performance SuperSpeed USB (USB 3.1) data and up to 100 watts of power - over a single cable. We are told that the cable will support monitor resolutions of 4K and beyond and adaptors will also be available for DisplayPort, HDMI, DVI, and VGA displays.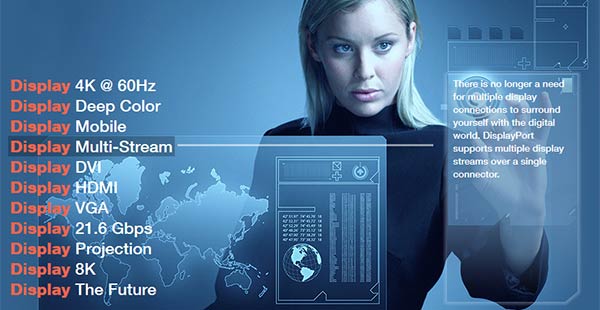 The Alt Mode extension to the USB Type-C Standard was published today, VESA told HEXUS in an email. It enables some or all four of the existing SuperSpeed USB lanes in the cable to deliver full DisplayPort performance. The connector has additional capacity to offer DisplayPort's AUX channel, HPD (Hot Plug Detection) and USB 2.0 data - even when all four lanes are being used by other functions. Thus computers, tablets, smartphones, displays, and docking stations can employ compact reversible USB Type-C connectors for all their A/V, USB data and power needs.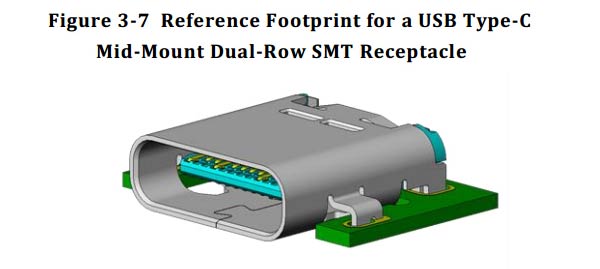 How do all these standards work together? We are told that "Like USB, DisplayPort uses a packetized data structure and differential AC-Coupled signal 'lanes' that carry high speed data with an embedded clock. This allows the same electrical circuits and cables to carry either SuperSpeed USB data, at up to 10 Gbps per lane, or DisplayPort, at up to 8.1 Gbps per lane, as defined in the new DisplayPort 1.3 Standard". Due to USB Type-C's flexibility you can use combinations of lanes for different purposes.
As a reminder, the USB Type-C connector was finalised just over a month ago. It is similar in size to the common micro-USB 2.0 standard connector but reversible. Read more about the new standard here.