Popular premium PC component maker EVGA has entered the PC gaming mouse market with the TORQ X10 Carbon. The firm says that this mouse is built with the "highest quality materials including a real carbon fibre surface". The TORQ X10 mouse is an ambidextrous design but the mechanism is adjustable so buttons can be moved to suit your hand size and shape. As a gaming mouse it boasts important key specifications including a high resolution sensor, durable high quality switches, nine programmable buttons and mass adjustment.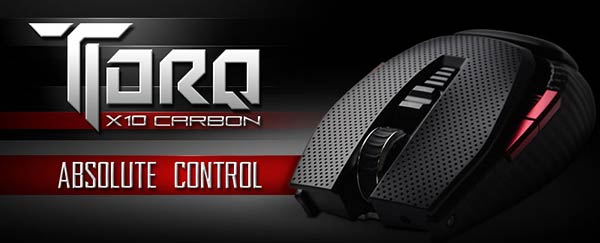 Below are the specifications of the EVGA TORQ X10 in full:
Ambidextrous grip supporting left and right handed gamers.
Moveable mechanism allows for proper support of various hand sizes.
Avago 9800 laser provides up to 8200 DPI with up to 1000Hz polling rate.
Highest quality Omron switches with a lifespan of over 20 million clicks.
Supports up to 9 programmable buttons.
Fully customizable RGB LED.
Built in 512KB memory for profile storage.
Metal base provides solid construction.
Weight control system allowing you to customize the weight to your liking.
6ft silver coated USB cable with braided surface.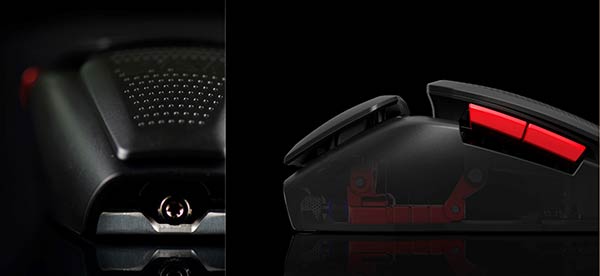 EVGA says that this new mouse has been designed and refined over the past year and it is proud to bring its PC gaming expertise to this new peripheral category. Looking through the spec list above you can see that EVGA has put some thought into the best components to make a gaming mouse from its base specifications to the adjustments and customisation available. However perhaps it was a bit extravagant with that silver coated USB cable?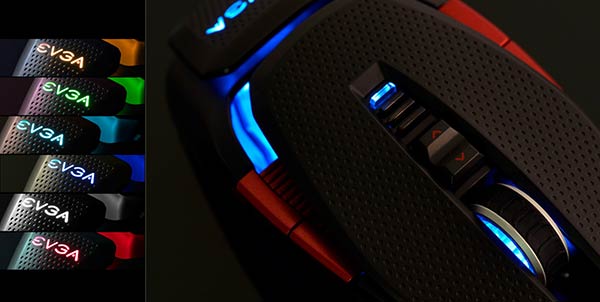 The mouse can be further customised to make it suit the end user thanks to EVGA's 'Unleash' software. This program is used to adjust DPI, sensitivity, button assignments, button settings, macros, profiles and LED colours and intensities.