SteelSeries has developed a new mechanical keyboard keyswitch which it has dubbed the OmniPoint switch. The new switches will debut on the SteelSeries Apex Pro and Apex Pro TKL keyboards shortly. In a blog post SteelSeries says that its OmniPoint switches are the "biggest game changer in mechanical switches since their invention 35 years ago". Want to know why? Then please read on.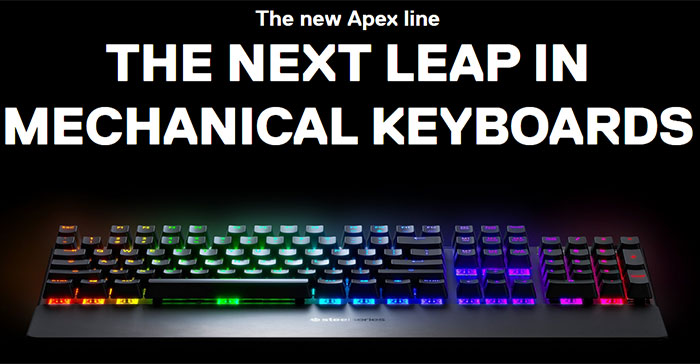 Rather than indulge in the 'speed wars' SteelSeries said it wanted to create a mechanical keyboard that would meet the needs of enthusiasts who need the best input characteristics for work and play. Five years ago it started development of the OmniPoint switch which it sees as an answer to the quest it had set itself. After much development work it has reached the point where OmniPoint switches are ready to go to the market in the new Apex Pro keyboards.


"Using magnetic fields (also known as Hall effect), OmniPoint switches measure the exact distance
that a key is pressed at all times. This allows each key to be adjusted to the exact point at which
you want it to register."



You may have heard of the Hall Effect being used by other keyboard makers for analogue keyboard control. For example the deeper you press a key the faster your character will run. However, SteelSeries is using the effect to create a simpler effect - adjustable key actuation travel distances.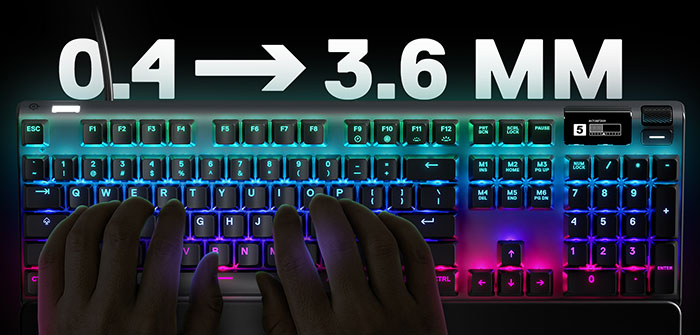 With a new SteelSeries Apex Pro / Pro TKL keyboard users will be able to set an actuation point anywhere between 0.4 to 3.6mm. That is quite a range. According to the firm's theories gamers will prefer the shorter actuation distances to give a more 'sensitive' feel, while typists will prefer the deeper actuation distances to avoid miss-pressed keys.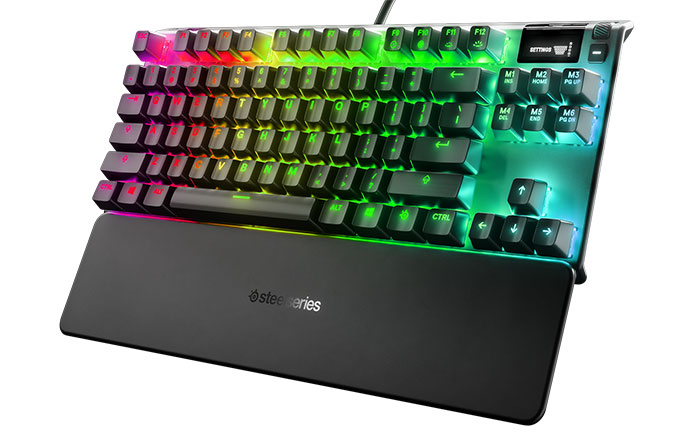 Above I've sketched out the black & white use cases but your preferences might lie somewhere between the extremes in any use cases you have. The system is even more flexible though, as "the sensitivity of each key uniquely customizable," and SteelSeries software allows for adjustments such as making the WASD cluster only super-sensitive, or setting the G in particular to a deeper actuation so you "never huck a grenade unless you really, really, meant to huck it".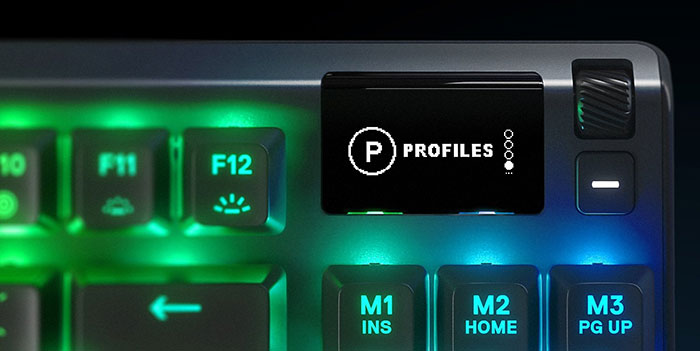 Some other important points to note are that the OmniPoint switches have a similar feel to non-tactile switches like Cherry Reds. Thanks to the magnetic replacement of mechanical components they should be more durable too - guaranteed for 100 million keypresses (2x the industry standard), says SteelSeries.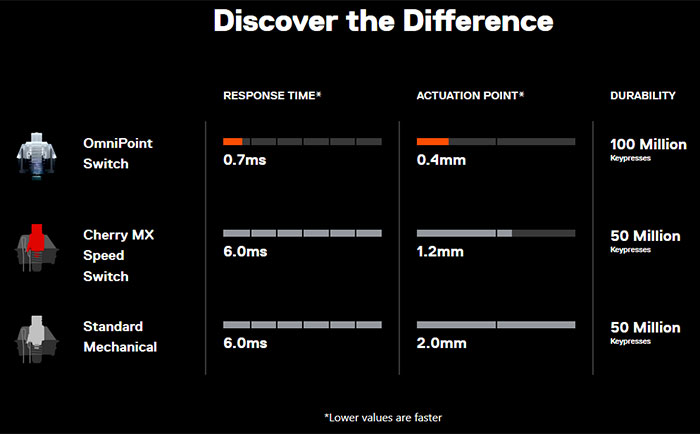 The SteelSeries Apex Pro and Apex Pro TKL are coming soon, priced at £199 and £189 respectively.