Microsoft has announced a new Pro Intellimouse edition. Last year, after a considerable hiatus in its development, we saw the Classic Intellimouse, "a legend reborn," become available. Before that the last revision to the 1996 vintage Intellimouse design was way back in 2003.
Last year's Classic Intellimouse delivered plenty of modern accoutrements such as a faster tracking sensor, improvements to the feel of the buttons, and the return of the iconic tail light. However, Microsoft felt that it could finesse the design further to make a new Intellimouse that could be "not only great for work, but also a best-in-class, gaming-ready mouse".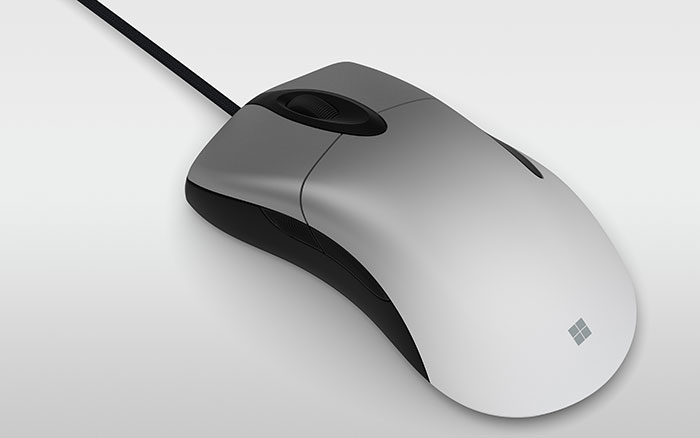 The major technical change delivered with the Microsoft Pro Intellimouse comes from the new sensor it uses. Inside the shadow black or shadow white shell you will find a PixArt PAW3389PRO-MS, which looks to be based upon this top-end gaming mouse sensor. This can sense "everything from the smallest flicks to the largest gestures with greater speed," claims Microsoft. Looking at the product specs, to see if such a statement might be warranted we see that the sensor has a headline tracking speed of 400-inches per second (10.16m).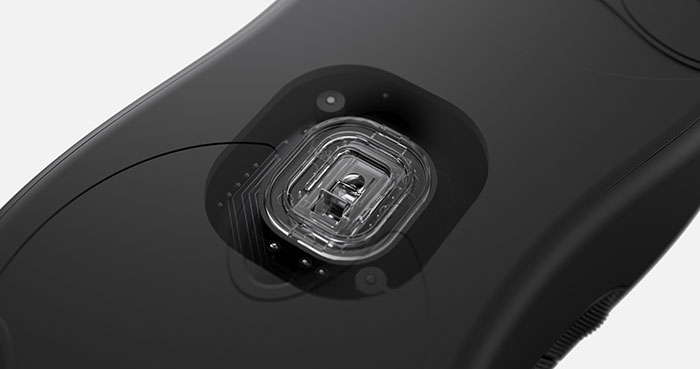 You will have noticed Microsoft mentioned the 'Gaming' word above, though admittedly suffixed by the 'ready' modifier. Thus the design features some modern Xbox influences such as; the use of colour and shading, a textured finish, as well as improved key actuation, and a braided cable. For added frills you can now customise the tail light colour too. Meanwhile Microsoft retains the fundamentals of the IntelliMouse wired design, with calculated weight, stability and control.
The new Microsoft Pro Intellimouse will be available later this month in the US (and Canada) in the aforementioned shades of Dark Shadow and Light Shadow for US$59.99. The rodent will be coming to Europe and Asia beginning in July but I don't have pricing details.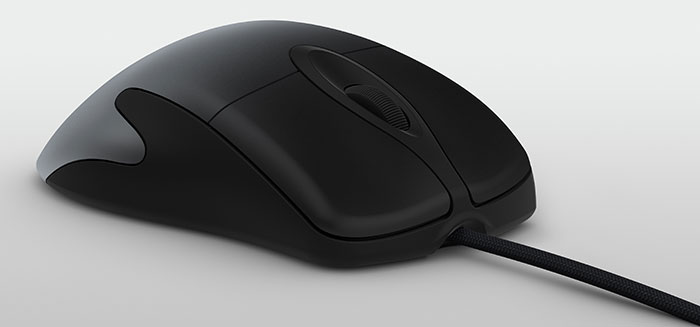 Tech specs
Interface: USB 2.0 full speed compatible
Buttons: 5 buttons (3 customizable*) including left and rich click and scroll wheel button
Scrolling: Vertical scrolling
Mouse report rate: 1,000 reports per second, user configurable with MKC installed
Tracking technology: PixArt PAW3389PRO-MS
Tracking speed: up to 400'' (10,160 mm) per second
Compatibility: Windows 10 Pro, Windows 10 Home, Windows 10 S/8.1/8/7
Button customization not supported on Windows 10 S
Dimensions: 5.20 x 2.72 x 1.68 in (132.00 x 69.00 x 43.00 mm)
Weight: 0.31 lbs (0.14 kgs)