Razer recently announced that it was seeking crowdfunding to produce a left-handed version of its Naga Trinity gaming mouse. The Kickstarter project opened its cash register at the end of last week, with Razer looking for $990,000 for the project to be successfully funded. Today, with 26 days to go, the project has raised just $27,000, less than three per cent of its goal.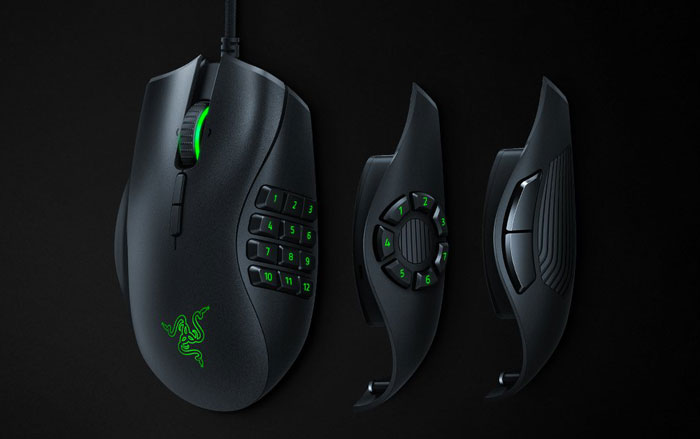 In June the Razer CEO, Min-Liang Tan, took to his Facebook page to share his thoughts about a possible Kickstarter for a lefty version of the latest Naga Trinity gaming mouse. Tan said Razer was one of the few remaining companies to make left handed gaming mice and it takes millions of dollars plus the allocation of resources to deliver these products to market. Illustrating the investment vs demand problem Tan said shipments of LH mice over the last six years can be eclipsed by some RH mice in a single day of sales.
The above referenced Facebook post garnered 10K likes and thus triggered Tan to implement the promised Kickstarter. To progress further the project requires 10K unit demand, though "even at this number, it's likely that we will produce them at a loss, but I think it's a significant number that will allow us to do a single run, and support the community," pledged the Razer CEO.
The Razer Naga Trinity, launched for righties in November last year, isn't a simple mouse for orientation flipping, and couldn't really be an all-for-one shaped reference design. This mouse, with its multitude of buttons/options is particularly attractive for MOBA/MMO play. From our news story, and the official product pages, you can at a glance see the complexities of this mouse with its interchangeable side plates for 2, 7 and 12-button configurations.
To coincide with the production of the LH Naga Trinity gaming mouse Razer will release a specially designed commemorative artwork for its bestselling Razer Goliathus soft mat (artwork shown in video thumbnail above). At the time of writing you can back this project for $19 to sign up for the mouse mat only. Currently there are plenty of $89 pledges left for an LH mouse, rising to $99 if those 1000+ units 'sell out'. Furthermore, there are mouse and mat bundles and multiple orders available.