Aorus has introduced its K9 optical gaming keyboard. The main attraction of this gaming keyboard is evident from the product name: optical keyswitches. Optical keyswitches offer promise for a number of reasons; first of all they should offer great durability, they should minimise undesirable mechanical effects like debounce, they are said to be waterproof, and they offer scope for analogue input. Back in August we had a sneak peek at Razer's Purple optical keyswitches, which offer similar properties.

Gigabyte has published a new info page detailing its Aorus K9 optical gaming keyboard and the keyswitch technology behind the design. It claims that the keyswitches are faster and have a longer lifespan compared to mechanical ones and that its first keyboard design to incorporate the tech from Flaretech works flawlessly.

On the topic of speed, an important metric to gamers and eSports pros, the 0.03ms debounce time of the Flaretech switches is claimed to provide an in-game advantage as that measure is 600 times faster than a traditional switch (20ms).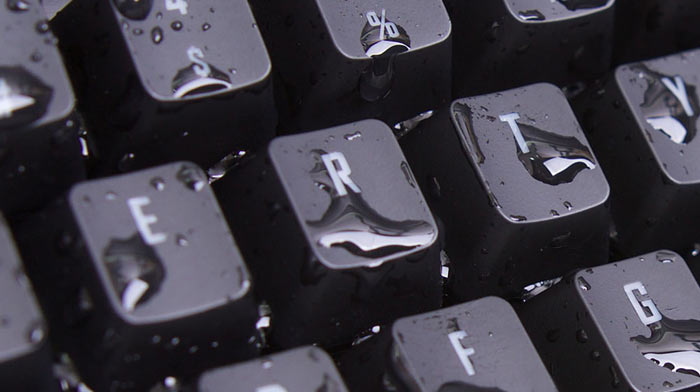 Considering durability, the optical switches don't have exposed metal connectors and are fully splash proof, or will even work submerged in water. They are rated for 100 million actuations. A hydrophobic coformal coating is used to keep day to day spills at bay. Furthermore, Aorus says that a common problem with mechanical keyboards - chatter, is eliminated due to the optical actuators not being adversely affected by build-up of dirt/dust.
Aorus has designed the K9 to offer modular switch configuration. There are two switch varieties available at this time, Red or Blue, with linear and clicky actuation profiles respectively, and 55g +/- 10g actuation force required. Users can mix and match these as they see fit.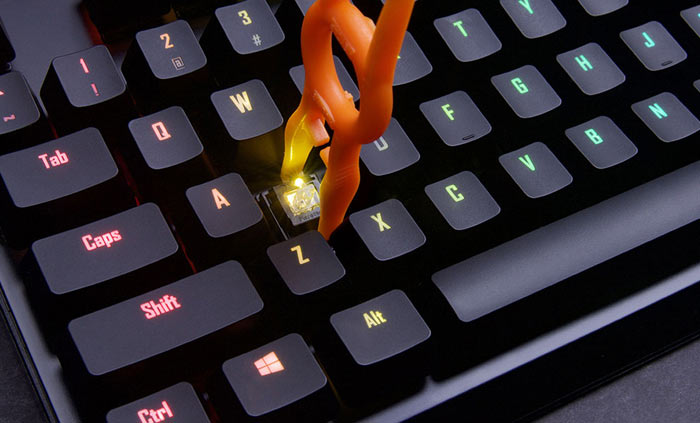 In terms of the K9 design, the keyswitches are floating so it is easy to swap them out and see them clearly. The K9 offers N-key rollover, a 2m braided USB connector cable with cable management, and an additional 9 switches with PBT keycaps (W, A, S, D, ESC and 4 arrow keys). Keycaps are Cherry-MX compatible for a wide range of customisation options. Gigabyte RGB Fusion is supported by the K9, with individual per key 16 million colour backlighting and control via the custom software.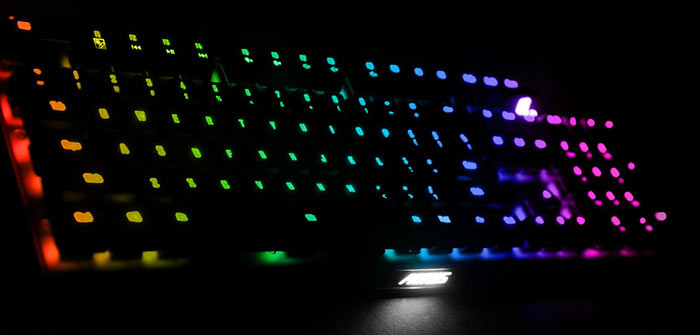 Pricing and availability of the Aorus K9 optical gaming keyboard is yet to be revealed.