The USB Implementers Forum (USB-IF) have released the specifications for USB 3.2. The headlining change delivered by this new spec is two-lane operation using existing USB Type-C cables to provide maximum data transfer speeds to 2GBps (yes, gigabytes per second, not gigabits).
Back in July we got advance notice that the USB 3.2 specification would double USB Type-C bandwidth, and that has now been set in stone with the publication of the standard. The main change is, as mentioned in the intro but in other words, that the original USB standard was a single lane solution but USB 3.2 provides dual-lanes.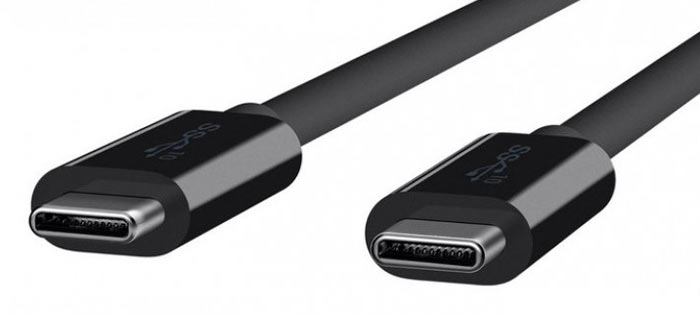 The advance notice published in July by the USB 3.0 Promoter Group shares word-for-word the same bullet pointed advantages delivered by USB 3.2, as follows:
Two-lane operation using existing USB Type-C cables
Continued use of existing SuperSpeed USB physical layer data rates and encoding techniques
Minor update to hub specification to address increased performance and assure seamless transitions between single and two-lane operation
It is noted that, as you would expect, to obtain the full benefit of this performance increase, a new USB 3.2 host must be used with a new USB 3.2 device and the appropriate certified USB Type-C cable (a SuperSpeed+ USB 10Gbps-certified cable).
One other good thing about USB 3.2 coming along is that it delivers a clear, easy to recognise, update over the multiple USB 3.X product mix we already have available - USB 3.0, USB 3.1 Gen 1, USB 3.1 Gen 2, and USB Type-C.