A report from market researchers IDC is predicting that AR and VR headset shipments will approach 100 million units per annum as we reach 2021. That will mark a ten-fold increase compared to the shipments observed last year, and represents an impressive CAGR of 58 per cent for the industry during the five year period.
"2016 marked an important step for the AR and VR headset market with product finally arriving in end users' hands and on their heads," noted Ramon Llamas, research manager with IDC's Augmented and Virtual Reality team. Nevertheless early adopter demand could have been greater - and will be greater - as content is developed, and hardware offerings are refined while pricing eases. Interestingly IDC notes of an appetite for AR and VR headsets in enterprise applications, and in its optimistic report reckons this will grow even faster than the consumer side of the business.

Above you can see that IDC projects an impressive 38.5 per cent of AR/VR headsets will be sold to businesses in 2021. In the enterprise, AR and VR are seen as opportunities to raise productivity with dynamic info overlays for specialists working in design, architecture, health care, transportation, retail and so on. Planned procedures can be programmed into the HMD at the start of a job and this will save worker execution times and thus costs.
For consumers, content providers are lining up attractive 'as-if-you-were-there' experiences to bolster AR/VR adoption and we at HEXUS have often covered the gaming-centric developments for Oculus Rift and HTC Vive users.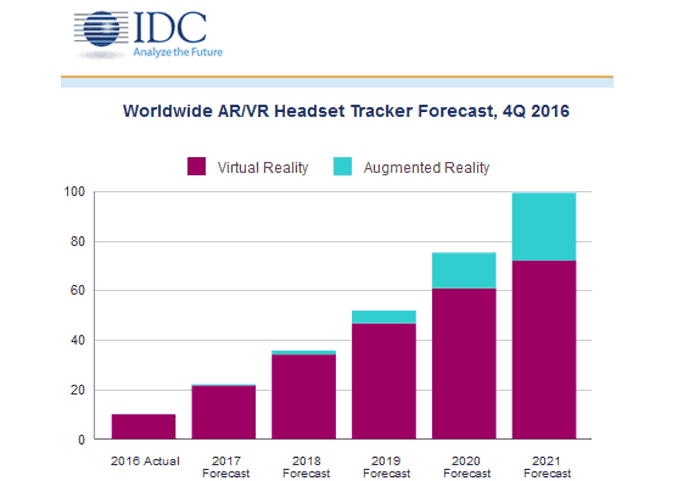 Commenting on the current range of VR setup offerings, and their wide range of capabilities, Jitesh Ubrani senior research analyst for IDC's Mobile Device Trackers, said that he was unsure whether the cheap HMDs were inhibitors or promoters of the technology. Ubrani pondered whether the entry level HMDs, which rely on smartphones for processing and screen, could "potentially disappoint first time VR users," and extinguish interest. On the other hand the powerful VR and AR headsets coming out now are less accessible to consumers simply due to expense.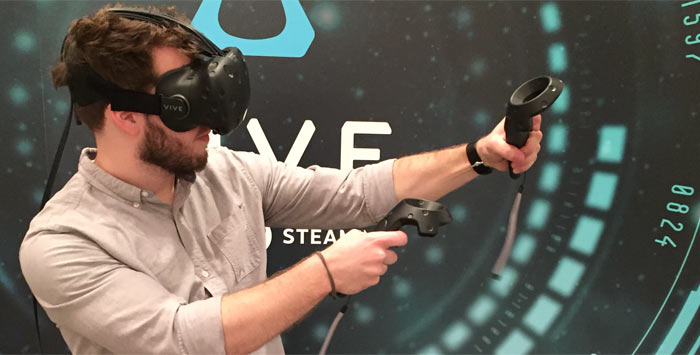 HTC will likely be happy with IDC's optimistic AR/VR industry projections. The mobile maker very recently sold off its Shanghai-based smartphone and tablet manufacturing facility in a deal valued at £73.4 million, reports Bit-Tech. HTC previously put aside $100 million in a VR accelerator program and holds sway with the VR Venture Capital Alliance which can aid AR and VR project developments with its pot of $10 billion.