Google's Chromecast streaming media HDMI stick is a very popular device. Last year about 10 million of these TV-smarteners were sold to people eager to 'Cast' their media to their big screen HDMI TV. Meanwhile developers have released over 20,000 Google Cast ready apps so far.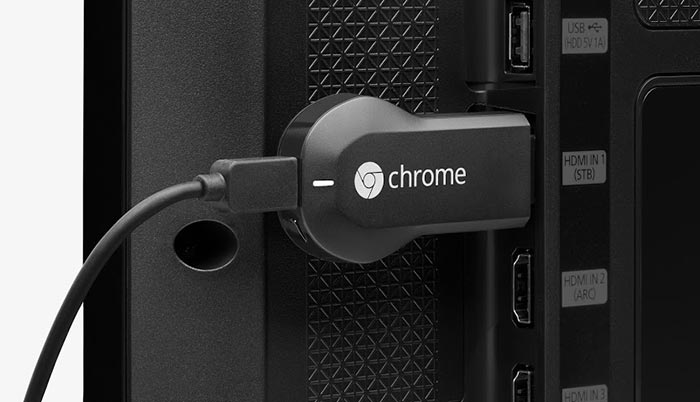 Google Chromecast relies upon Wi-Fi for its network connectivity and for some that is a bit of a problem. Not everyone has a good Wi-Fi signal available where they want to enjoy their media streaming. That might mean stop-start stuttering video, long buffering periods, a lack of responsiveness and so on. You can buy various network equipment to strengthen/repeat Wi-Fi signals in your home but Google has stepped in to make it easy for anyone with an Ethernet connector (or power-line network) next to their HDMI TV.
The Ethernet Adapter for Chromecast launched a few hours ago in the US. It is already sold out according to US-based reports. In the UK a subheading simply says that "this product is unavailable in your country." (As a side-note Google seems particularly bad at estimating demand for its hardware.) Google touts the adapter as the answer to Wi-Fi woes with the ability to "create a fast and reliable connection for your Chromecast".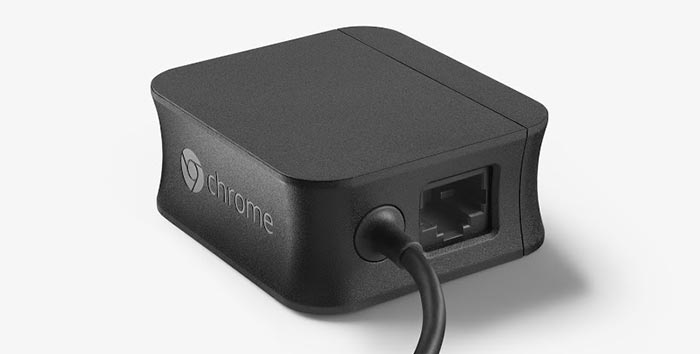 This $15 optional accessory requires no 'setup' procedure as such. Simply connect all the appropriate wires/plugs and the Chromecast will use this wired network connection rather than its Wi-Fi capability. It looks a lot like a mobile phone charger with an Ethernet socket built into it. You can see in the picture below that Google has an image of the Ethernet Adapter for Chromecast with a sensible British plug attached, so it is very probably going to arrive over this side of the pond once the Google bean counters make a bold enough order from China.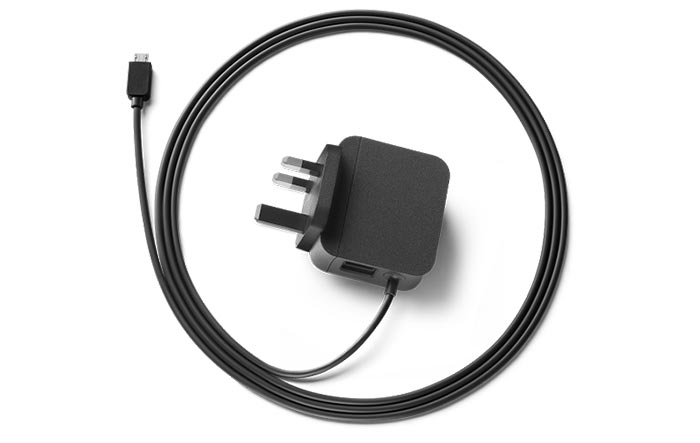 Tech specs for the adapter are as follows:
Ports and connectors: RJ-45 receptacle, USB micro-B plug, AC plug
Connectivity/Network: 10/100 Ethernet
Input: 110-240V AC 50/60Hz
DC-Output: 5V DC, 850mA
While rival streaming stick makers like Amazon tout better Wi-Fi performance, due to dual band antennas (MIMO) compared to Google Chrome's single band effort, some might prefer the chance to buy a relatively cheap wired network adapter for areas with marginal reception.
It would be interesting to know if other devices could make use of Google's new charger/Ethernet network adaptor.