NAS specialist Thecus is due to bring new two- and four-bay boxes to market in the next couple of months.
The one that caught our eye was the two-bay N2520, whose design is a departure from the staid black boxes favoured by the company for the last decade or so.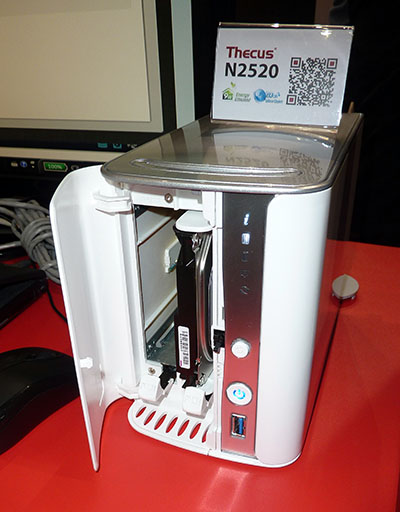 Nicely built with solid ergonomics, the N2520 uses Intel's latest Atom CE5315 SoC chip for low power and cool running, the company says. Backing up these claims, the unit runs at no more than 14W load when going full chat and the single fan, in the back, is reckoned to keep below 20dB at all times.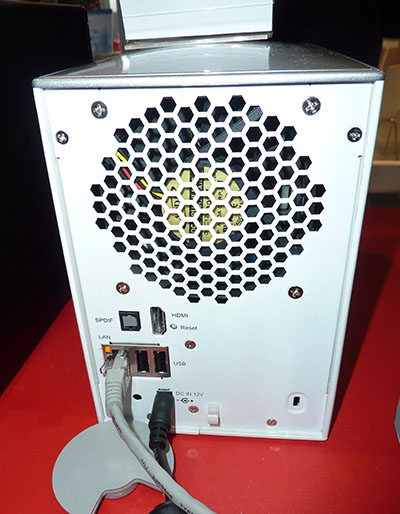 The consumer bias is in evidence with S/PDIF and HDMI outputs, while the unit is kept up to date with a USB 3.0 port on the front. Thecus claims that performance is sharp, with read speeds saturating the Gigabit Ethernet connection. The unit also features the latest iteration of Thecus software, OS6, which is definitely a step in the right direction from the awkward-looking GUI on previous NAS boxes.
Our only major concern with the N2520 is the mooted price: £270, without drives, which puts it genuinely premium territory. The four-bay N4520, meanwhile, is due to ship at around £350.
Loading...
Been waiting a while?
Get Flash
to see this player.
Here's Mike from Thecus giving you a quick rundown of the new NAS' features.