Japanese electronics firm NEC plans to integrate Raspberry Pi devices into its new range of professional P and V Series large format displays. NEC sells these large displays into organisations where they are often used in brightly-lit public spaces such as schools, airports, shopping malls, offices, and railway stations. The "seamless integration" of the popular mini-computer is expected to boost NEC's market opportunity in intelligent displays.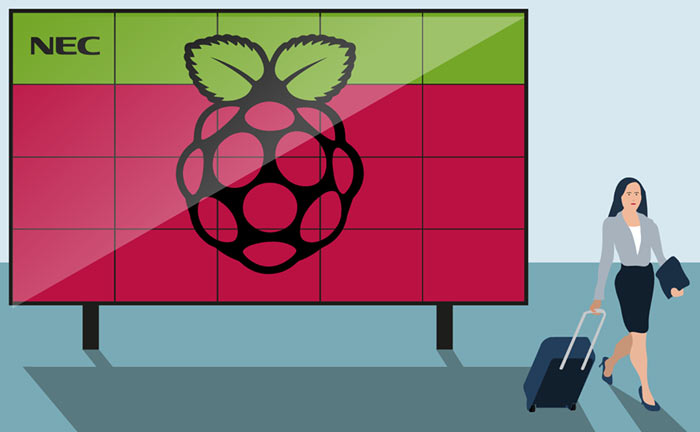 The initial range of next-generation large-format displays will consist of 40-, 48-, and 55-inch NEC professional display models (from January 2017), with displays as large as 98-inches expanding the range by the end of next year. NEC's product rollout is timed to coincide with the mass availability of the Raspberry Pi Compute Module 3, based upon the Raspberry Pi 3 Model B. This latest Raspberry Pi, with quad-core 1.2GHz processor and 1GB of RAM, is said to offer "significant performance and networking capabilities, making it perfect for NEC's displays".
NEC's modular, open platform approach is both flexible and affordable. With the Raspberry Pi Compute Module 3 snapped in, the NEC displays will be a simple one-stop solution for use in Internet of Things (IoT) applications, for digital signage, for streaming, and for presentation use, all without the need for further hardware and complex configurations.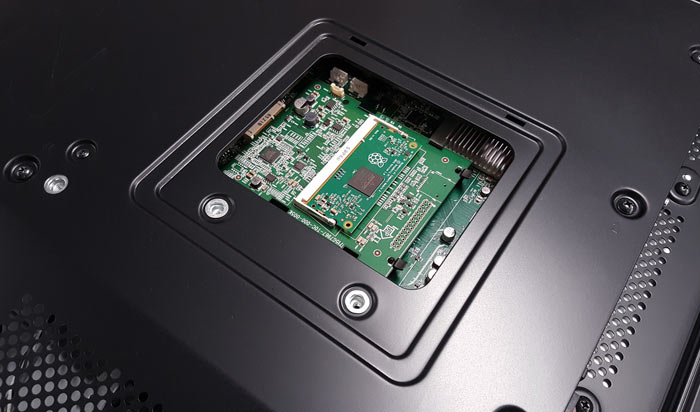 NEC and the Raspberry Pi organisation have been working together for a year to bring this project to fruition. On the RasPi blog founder Eben Upton says that the adoption of the Raspberry Pi Compute Module by NEC is a hopefully the first of many such agreements with major blue-chip vendors.