ASUS has officially announced the MG279Q 27-inch WQHD IPS gaming monitor. This monitor was first shown by ASUS at CES 2015 in January. However between then and now ASUS has enhanced the display to support refresh rates as high as 144Hz and implemented FreeSync technology support to boot.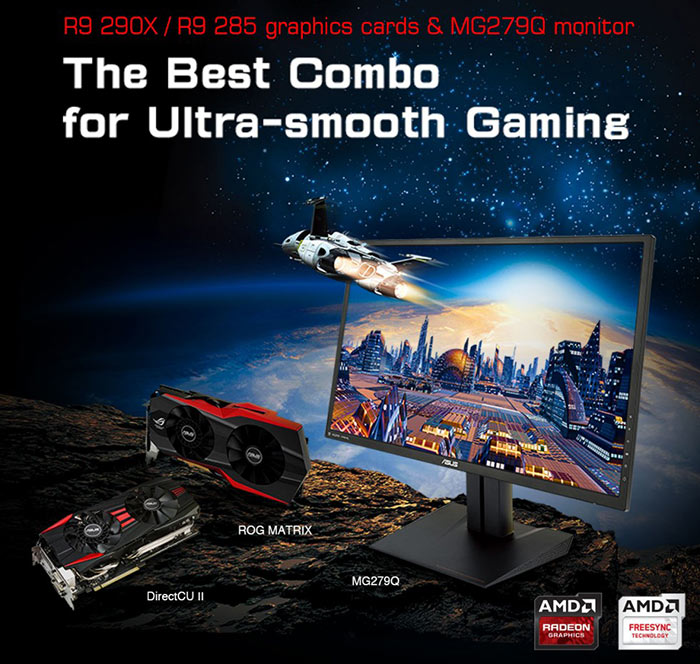 Starting with the basics, the ASUS MG279Q uses a 27-inch IPS panel with a resolution of 2560 x 1440 pixels (that's WQHD, acronym fans). A display such as this offers more detailed imagery and around 77 per cent more desktop real-estate than a Full HD type monitor. This display panel features the familiar wide viewing angles of an In-Plane Switching display (178 degrees they say). However ASUS doesn't stop there and its "superior" panel can display 100 per cent of the sRGB gamut.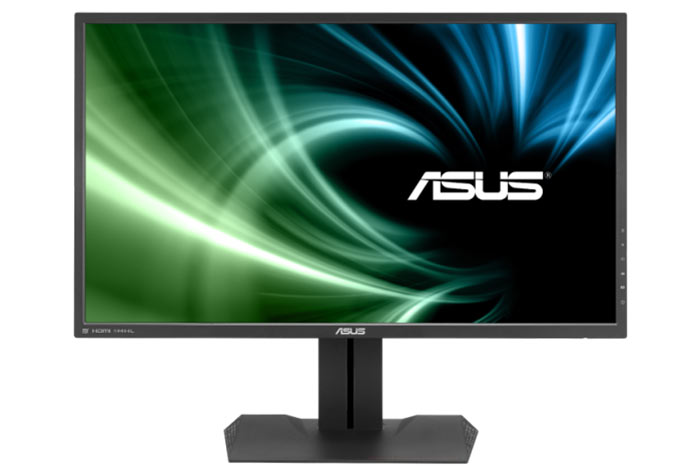 ASUS Ultra-Low Blue Light technology makes this display more comfortable to game upon for protracted periods. The MG279Q offers four different blue light filter settings which reduce blue light by up to 70 per cent. Users of this monitor will also benefit from ASUS Flicker-Free, GamePlus and GameVisual technologies. You may not be familiar with GamePlus, but it offers crosshair overlay and timer functions via a hotkey. ASUS GameVisual offers six profile presets tailored for various games and productivity scenarios (Scenery, Racing, Cinema, RTS/RPG, FPS, sRGB).
Key monitor specs include a maximum refresh rate of 144Hz at its native resolution over DisplayPort 1.2 connection. Previous reports said the display could crank down as low as 40Hz to sync with your GPU output. A 4ms (Grey to Grey) response time is touted. A slim bezel is said to make the ASUS MG279Q eminently suitable for multi-monitor setups. It offers a VESA standard mount.

ASUS says the new MG279Q 27-inch WQHD IPS gaming monitor will be available in Europe and Asia imminently and in the USA by the end of the month. We don't have pricing, but Guru3D previously reported that ASUS put forward a price of US$599 at CES 2015. It is also said that this new ASUS monitor uses the same panel as the Acer XG270HU FreeSync monitor we reviewed on HEXUS just a month ago.