Acer has announced a new gaming monitor which boasts AMD Freesync support. The Acer XG270HU gaming monitor is a 27-inch display with a WQHD (2560 x 1440) resolution, a fast 144Hz refresh rate and swish edge-to-edge frameless design.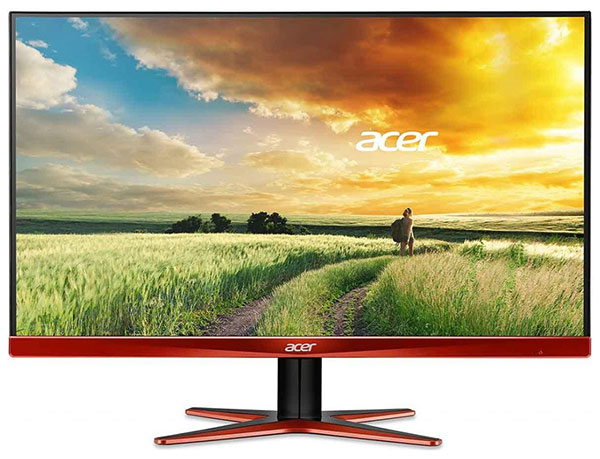 Acer XG270HU
If you think the name and specs sound familiar, this monitor was announced alongside the Acer XB270HU, which sports Nvidia G-SYNC capability, at the CES last month. However at that time the AMD Freesync compatibility was not mentioned by Acer. Instead Acer chose to boast of the XG270HU's "edge-to-edge frameless display which maximizes viewing area and provides a more seamless viewing experience for multi-monitor setups".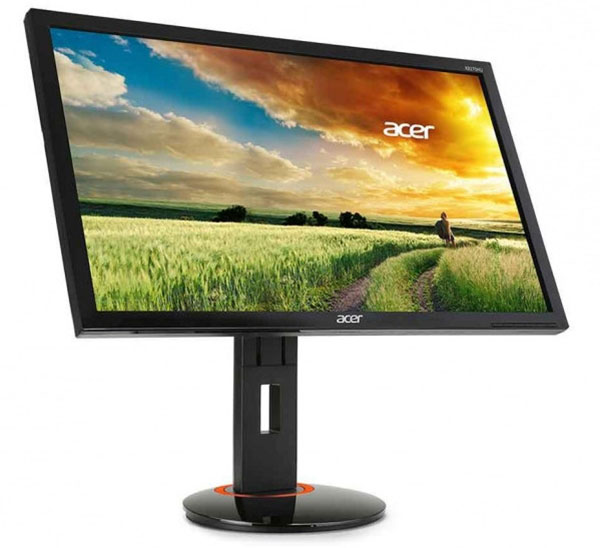 Acer XB270HU
Both these gaming monitors share some core specifications which include: a 27-inch WQHD (2560 x 1440) resolution panel and a fast 144Hz refresh rate. The panel types used in the XG270HU and XB270HU are different though. The Acer XG270HU (with AMD Freesync) uses a TN+film panel with a 1ms response time. The Acer XB270HU (with Nvidia G-SYNC) is one of the first G-SYNC monitors equipped with an IPS type panel, offering wider viewing angles and richer colours but with an unspecified response time.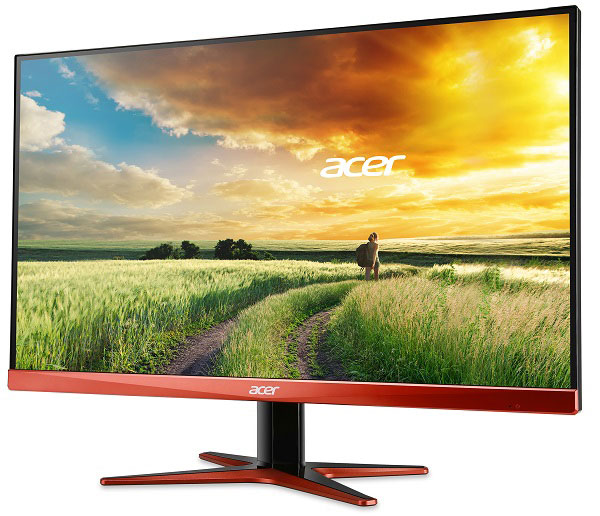 Acer XG270HU
Concentrating solely on the newly detailed Acer XG270HU, this monitor includes HDMI 2.0, dual-link DVI, DisplayPort 1.2, and 2 x 2W speakers. It uses Acer EyeProtect to help keep your peepers working smoothly and combined with ComfyView reduces any irksome screen flicker, panel glare, blue light excesses and auto-adjusts brightness depending upon your room lighting. It might be a good choice if you have an AMD Radeon R-Series GPU which supports Freesync, and if you like red.
Acer promises more gaming monitors to come, including screens spanning 24 to 28 inches offered in resolutions ranging such as FHD, WQHD and 4K2K. As mentioned above, the XG270HU and XB270HU are due to become available in March. Pricing has yet to be revealed.