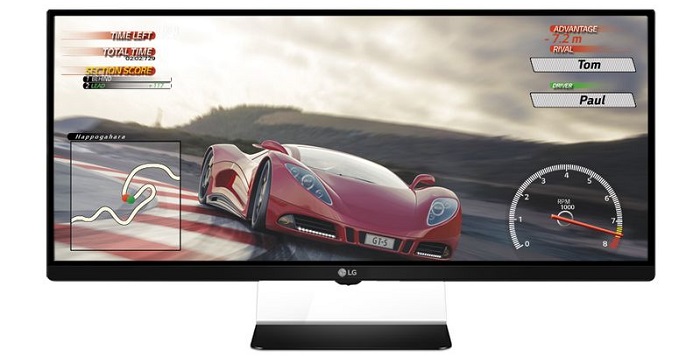 Samsung recently revealed it would be coming to market with an array of AMD FreeSync-supported monitors early next year. LG, not wanting to be trumped by its display rival, has made an equivalent countermove. Within the next couple of months LG Display will be rolling out FreeSync to its two ultra-wide 21:9 monitors, and the official showcasing of the new products will come at CES, according to the company.
The 29in and 34in models in question will have resolutions of 2,560 x 1,080 and 3,440 x 1,440, respectively. The two may also deploy similar 10bit IPS panels with 5ms response times used in current non-FreeSync equivalents; the LG 29UM65 and 34UM95. Said monitors currently retail for £329.99 and £679.99, respectively, and rumour has it that the FreeSync equivalents will result in only a marginal price increase. LG has announced that the new 34in FreeSync ultra-wide will go by the name 34UM67.
There may be no price increase at all if a recent move by Iiyama is anything to go by. Iiyama's catchily-named B2888UHSU-B1 28in '4K' monitor, currently selling for £389.99 in the UK, will be given a free upgrade to FreeSync through a future firmware update. This is a trend that we may see more display vendors adhere to as FreeSync is introduced next year.
For consumers with a preference towards standard 16:9 displays, fear not, as LG is anticipated to be rolling out FreeSync to a much wider portfolio of displays within the same timeframe.
2015 looks set to be the year of AMD FreeSync for the display market. One wonders how Nvidia's G-Sync monitors will stay competitive when FreeSync monitors can be pushed out with almost identical pricing to their non-FreeSync namesakes. Furthermore, AMD's Richard Huddy estimated that the average FreeSync monitor will be $100 cheaper than the G-Sync equivalent, meaning interesting times are ahead.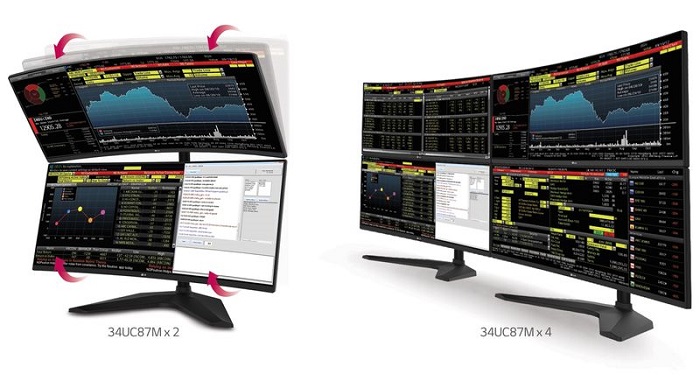 Alongside the launch of the new 21:9 FreeSync displays at CES, LG will also be unveiling a duo of curved displays. The 34UC97 and 34UC87M both sport the same 3,440 x 1,440 resolution, 34in size and curved design. The 34UC97 makes use of Thunderbolt 2 and a professional-grade IPS panel while the details of the 34UC87M are not yet disclosed, but we'd imagine it still uses an IPS panel. LG is targeting its new, curved 21:9 monitors at professional users thanks to the ability to stack multiple monitors for additional workspace.
The last of LG's new displays is the 31MU97, boasting a true 4K resolution of 4,096 x 2,160. With an impressive 99.5 per cent of Adobe RGB colour space this monitor is going to be targeting content-creation professionals. All of LG's newly-announced monitors remain without a price tag, but expect more details to emerge as CES kicks-off on January 6th.