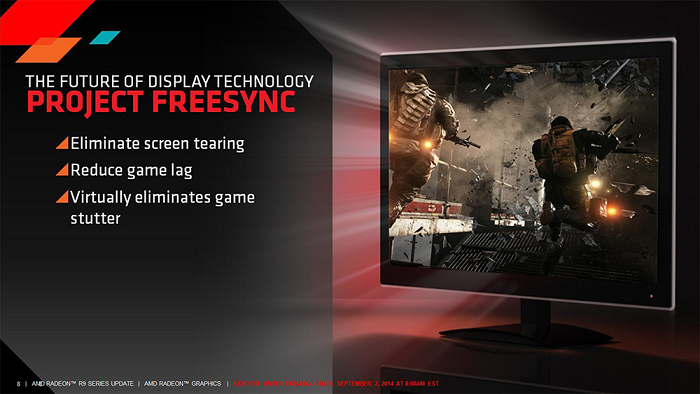 In late September we heard the exciting news that monitors equipping AMD's FreeSync technology would start shipping from quarter one of 2015. However, information provided by AMD Gaming Scientist Richard Huddy, in a presentation at PDXLAN , suggests FreeSync monitors could arrive slightly earlier than scheduled.
Huddy claims that FreeSync monitors will start shipping from December and will be around $100 less expensive than equivalent G-Sync models. The lower cost comes from AMD's decision to make FreeSync, like its name would suggest, license-free. Nvidia's alternative, G-Sync, requires hardware vendors to license the technology, adding additional cost to a monitor's retail price.
AMD's Gaming Scientist also went on to elaborate that AMD will add driver support in December to fully support FreeSync monitors with compatible AMD graphics cards. Curiously, he also spoke of an unnamed display vendor that is shipping FreeSync -compatible monitors right now, although a firmware update is required to enable that compatibility when it is made publicly available.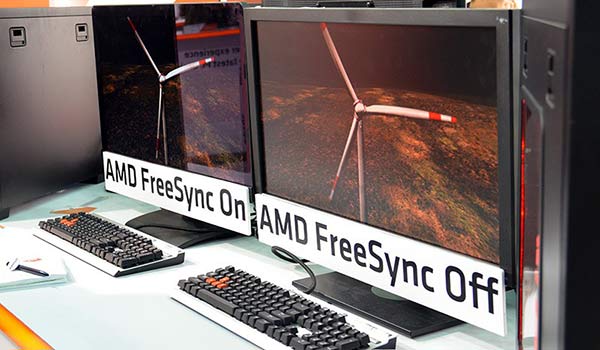 FreeSync technology allows the display to dynamically adjust its refresh rate to match the frames produced by a compatible graphics card. The exact refresh rate range will depend on the capability of the panel in question. Currently, AMD's R9 295X2, R9 290X, R9 290, R9 285, R7 260X and R7 260 are the first wave of FreeSync-compatible graphics cards. FreeSync is built into the DisplayPort 1.2a standard under the title DisplayPort Adaptive-Sync.
More to the point, will you be picking up a FreeSync monitor?