Sharp recently announced that it has developed a 4.1-inch IGZO (Indium gallium zinc oxide) LCD display offering an astonishing 736ppi. The company is expecting to see it utilised in future smartphones.
A phone with a 4K display has yet to debut in the current market, which is overflowing with 4K TVs and monitors. Due to its dimensions, Sharp's IGZO LCD packs in a higher pixel density than any other screen in the world, according to ExtremeTech. The 4.1-inch panel has a 2560x1600 resolution, resulting in a pixel density of 736 pixels-per-inch. That is nearly six times more pixels than the similarly sized 4-inch Apple iPhone 5S screen. Although it technically does not offer the 4K industry standard pixel resolution, it's as far as any manufacturer has reached.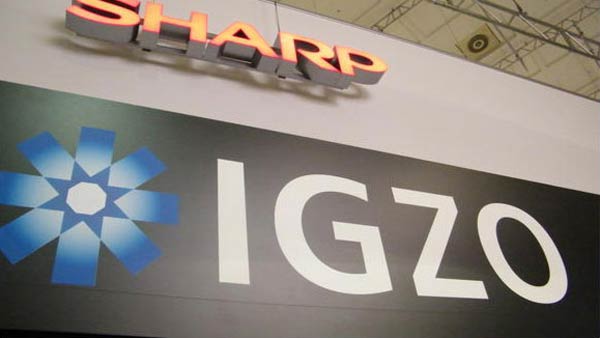 Sharp, which supplies LCD panels to many major smartphone makers including Apple, has plans to start shipping samples for design-in products during 2015 and begin volume production of these screens in 2016. We expect competitive screens from LG and Samsung in a similar timeframe.
Useful in a smartphone?
Putting these screens into mobile devices might be seen as pretty pointless, with the naked human eye unable detect pixels/dots much above 300 pixels/dots per inch densities. Sticking a 4K screen on a smartphone could also lead to a serious drain on the battery and GPU power. Remember, smartphone makers such as Sony opted to skip 2K screens in favour of better battery life, stating that focusing on offering enhanced colours and brightness on its 1080p screens was more important than adding more pixels.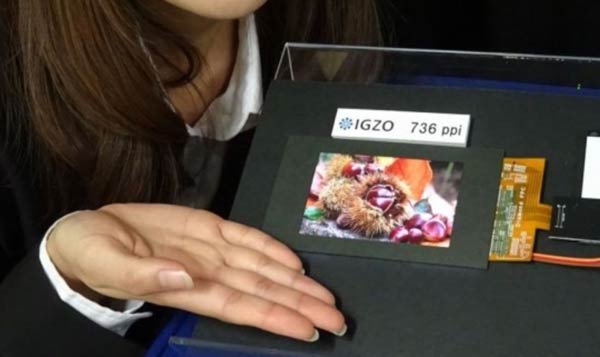 Useful in a VR display?
Sharp's IGZO technology is said to be more energy efficient, and promises higher colour fidelity and brightness than other screens. Some are suggesting that displays such as these could potentially make an immersive impact in the VR space instead of simply for smartphones. This is because the super-dense screens from Sharp should be able to eliminate any sign of a pixel in the display strapped to your face.