LG's super-cool 3D monitor is more than just a technology showpiece. Or so the company claims.



And, with it, the company makes a strong push for the award of coolest technology for CES 2007. The Flatron M4200D drew large crowds to LG's stand and, as the picture below suggests, seeing is feeling. Ahem!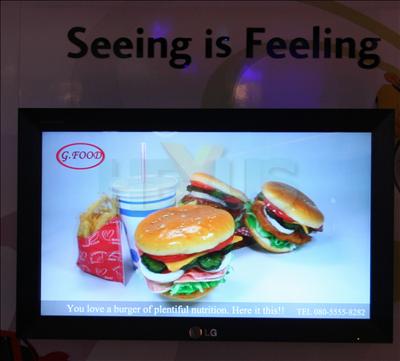 [advert]
Basic specs aren't earth-shattering, though the 42in panel boasts full (1080p) HD resolution and has an 8ms response time. However, the big feature is its autostereoscopic technology, providing 3D images without needing special glasses.

Viewed directly in front and from between three metres and seven metres away, the headache-inducing display does offer a reasonable 3D representation, with images appearing to pop out of the screen. You could almost grab that burger!

LG's people were keen to make clear that the M4200D is more than just a tech demo. The model will, the company says, have a limited-production run with retail availability scheduled for Q2 2007, though pricing hasn't been finalised.

However, the company sees its eye-catching technology working best in a retail environment, rather than in, say, a home-cinema set up.


HEXUS.links
CES 2007 - Las Vegas :: All HEXUS coverage