Philips is showing off an interesting new monitor design at Computex Taipei. The tech firm has paired two ultra-thin bezel 19-inch display panels with a single stand which allows each to be rotated up to 22.5 degrees. This new display product, the 19DP6QJNS, has won a 2014 COMPUTEX d&i Gold Award for outstanding innovation.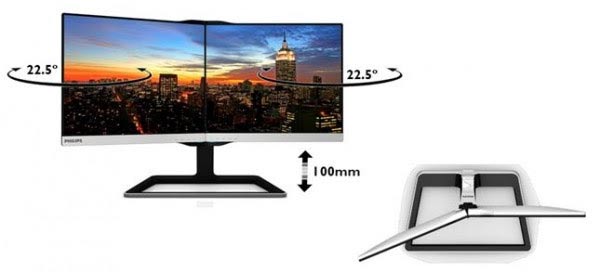 This "virtually seamless" display does have a minimal seam of 3.5mm of bezel according to Phillips. Such a thin border and the unified space-saving adjustable stand are the obvious buyer benefits over simply buying and arranging their own twin-monitor setup.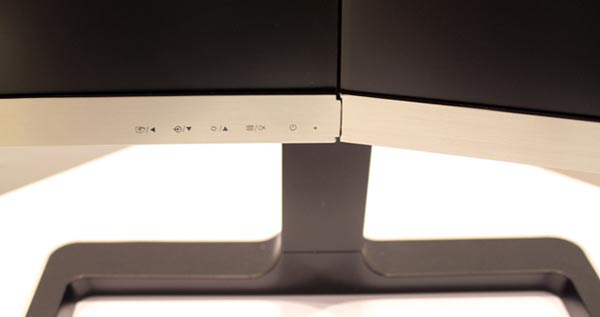 Interestingly Philips has equipped each monitor panel with a different choice of input ports. The 19DP6QJNS has one DisplayPort and VGA input on the first display, and one VGA input and one MHL-enabled HDMI input on the second display unit. As many HEXUS readers will know the MHL connectivity is great for smartphone or tablet display on your big screen monitor. Philips has also put two USB 2.0 ports on either display unit for your convenience.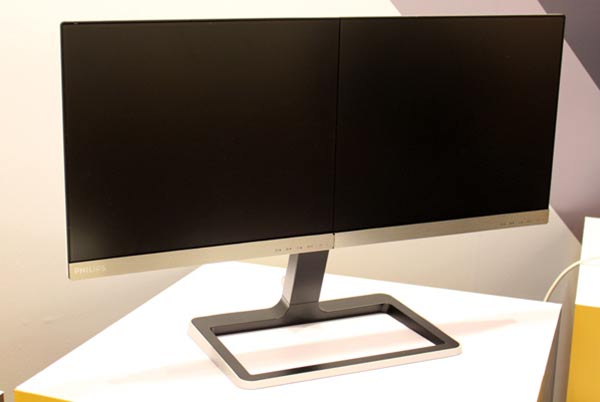 The virtually seamless Philips 19DP6QJNS monitor goes on sale in autumn this year. It's currently on show at Philips' booth 10407 at Computex. While the utility and convenience of the unified stand and minimal bezel is surely attractive, hopefully the pricing will be realistic. Also it could be good to see both larger display options and a triple display version.