Philips is set to release a very large, and very wide, new monitor next year. The Philips 492P8 is said to leverage the same panel used in the pricy (~US$1500) but featureful Samsung CH90 QLED gaming monitor but make some snips here and there to create a product retailing at a target price of €899 (equivalent to US$1075 or GBP£810 today). As a P-series monitor this Philips product is aimed at the 'professional' market.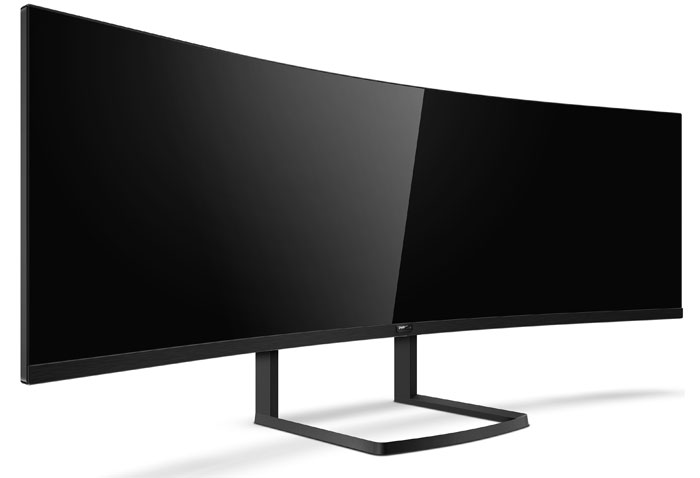 The Philips 492P8 will offer the following key attributes, according to tech site Anandtech:
49-inch VA display panel
Native resolution of 3840 × 1080 pixels, 32:9 aspect ratio
Wide viewing angles 178º/178º H/V
Brightness up to 600cd/m²
Contrast up to 5000:1
LED backlighting
1800R curvature
sRGB colour gamut
A trio of inputs: one each of D-Sub, HDMI and DisplayPort
3.5mm audio I/O
USB Type-C in port for 2 × USB 3.0 Type-A connector hub with 1GbE Ethernet port
So what has been cut from the Philips monitor spec to reduce the price compared to Samsung's CH90? According to the Anandtech report, Philips will not use the quantum dot powered QLED backlighting which improves colour gamut, and peak brightness levels are reduced. Other reports suggest cuts might be levied to the HDR compatibility, maximum refresh rate, and FreeSync 2 compatibility. Those alterations would not worry the intended 'pro' audience.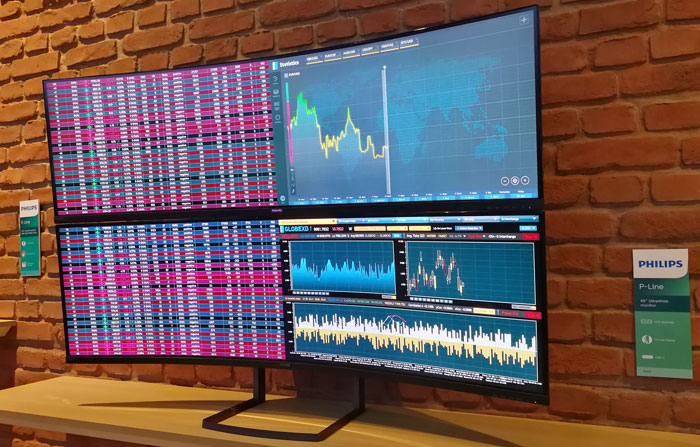 With the long lead time to availability, the Philips 492P8 is said to be available from Q2 2018, various specs and the product price could easily change before it hits retailers.